Senior Engineering Manager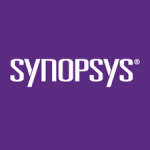 Website Synopsys
Job Description and Requirements
Our Silicon IP business is all about integrating more capabilities into an SoC—faster. We offer the world's broadest portfolio of silicon IP—predesigned blocks of logic, memory, interfaces, analog, security, and embedded processors. All to help customers integrate more capabilities. Meet unique performance, power, and size requirements of their target applications. And get differentiated products to market quickly with reduced risk.
At Synopsys, we're at the heart of the innovations that change the way we work and play. Self-driving cars. Artificial Intelligence. The cloud. 5G. The Internet of Things. These breakthroughs are ushering in the Era of Smart Everything. And we're powering it all with the world's most advanced technologies for chip design and software security. If you share our passion for innovation, we want to meet you.
Senior Engineering Manager 
We're looking for an Experienced Design Leader to join the team.
Does this sound like a good role for you? Our preference is for this person to be based in Oregon but will consider remote.
In this technical management role you will be leading the activities of a talented design team. Management responsibilities will include driving initiatives, priority-setting, tracking and following through on projects, enabling communication and cohesion across multi-site teams, other managers, and upper management. Building a working relationship with cross-functional teams and customers will also be part of this role. On the technical side, you will drive the technical roadmap, provide technical guidance to the R&D team members, and have an opportunity for your own technical feature development.
Key Qualifications:
BS/MS/Phd in EE, CE, CS or related field. At this level, post-graduate degree is desirable with 8+ years technical of technical experience and management experience.
Must have prior domain knowledge in logic synthesis
Must have hands-on experience in complex C/C++ software development processes on Linux platform.
Have proficiency in designing data structures, algorithms, and specs for sophisticated/complex software products.
Be familiar with script languages such as TCL, Perl, Unix shell scripts.
Has a significant role in developing, modifying, and executing company policies. Advise senior management on specialized technical or business issues.
Exceptional proven communication skills.
Comfortable interacting with senior management or executive levels on difficult matters concerning several functional areas, multiple business units, and/or customers. Requires the ability to change the thinking of, or gain acceptance from, others in sensitive situations, without damage to the relationship.
Preferred Experience:
RTL high-level optimizations is desirable.
Digital circuit power analysis and optimization experience are pluses.
Share this post via:
---