Senior Engineer, Verification – CPU
Full Time
Applications have closed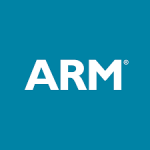 Website ARM
Job ID #: 17156
Job Category: Design Engineering
Employment Type: Experienced Professionals
Division: Central Engineering – CPU
Department: Central Engineering – CPU Engineering
Primary Country: India
Primary Location: Bangalore
Introduction
Arm architects the pervasive intelligence that is transforming our daily experience. Arm-based chips and device architectures orchestrate the performance of the technology that makes modern life possible.
Arm designs the technology that is at the heart of advanced digital products, from wireless, networking and consumer entertainment solutions to imaging, automotive, security and storage devices. Arm improves people's lives by enabling the intelligence in affordable, easy-to-use electronic products that transform the way we live and work. We work in partnership with a global network of leading technology companies which are using our smart low-power technology. Together we are shaping the future of a better world.
Today, Arm is well recognized as the market leader in the CPU and System IP industry and this has been achieved by consistently delivering reliable and high-quality IP products. The cost of design and manufacturing and that warrants "right first time" approach for all IP and System products by our partners. Time-to-market is critical for our partners to deal with fierce competition in the marketplace, being first would enable them to get premium value from the end products. In this context, Design Verification of CPU IPs is a big challenge requiring an engineering skillset that is both broad and deep.
Job Requirements
Key Accountabilities:
Technical Contribution as part of Project teams to deliver effective Verification of Arm CPU IPs

Design and development of power feature testcases, test bench and components needed for effective verification

Execution of CPU DV with focus on improvement of IP quality; stress testing and bug hunting
Effective communication skills, as most of the stakeholders are cross site, in terms of planning, reviews, status updates and meetings, as well as delivery against expectation
Able to provide appropriate timescales for work assigned and assist in project planning by providing appropriate inputs to the specifications.
Maintain a competent knowledge of company processes in order to work constructively within given standards and methodologies
Required Education
Good university Degree in Microelectronics, Electrical Engineering or Computer Science. Other Science graduates would be considered if they have relevant experience
Essential Experience:

4-6 years of experience in an IP/SOC product development environment
Experience in frontend CPU microarchitecture verification
Experience in power aware verification and knowledge in UPF
Experience in RTL power analysis EDA tools such as PowerArtist, PowerPro or Spyglass Power
Familiar with verification of processors based on CPU Assembly or C/C++
Familiar with Microprocessor and/or SoC Architecture and micro Architecture, preferably Arm processors and Arm processor based systems
Desirable Experience:
Familiar with Embedded Software Development flows and best practices
Familiar with SoC/ASIC integration flow and architectures
Languages: Verilog, C/C++, CPU Assembly, Perl, Ruby, Python
Verification Languages such as System Verilog, Specman 'e' or Vera
Experience with RTL front end design and verification
Experience of Arm based System Designs, Knowledge of CPU and hierarchical memory system
Share this post via:
---