Senior Director, IT Solution Delivery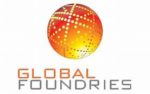 Website GlobalFoundries
About GlobalFoundries:
GlobalFoundries is a leading full-service semiconductor foundry providing a unique combination of design, development, and fabrication services to some of the world's most inspired technology companies. With a global manufacturing footprint spanning three continents, GlobalFoundries makes possible the technologies and systems that transform industries and give customers the power to shape their markets. For more information, visit www.gf.com.
Summary of Role:
Reporting to the Chief Digital Officer, you will lead a globally dispersed Enterprise and Manufacturing Development team- in locations including Singapore, Bangalore, Dresden and across the U.S., and responsible for leading DevSecOps across enterprise applications and IT operations to shorten the systems development life cycle and provide continuous delivery with high software quality. Responsible for supporting 130+ applications including Oracle EBS, SalesForce, Kinaxis RapidResponse, Hyperion, Anaplan, MSBI, TM1, OpenText, ServiceNow, SAP, AgilePLM.
Essential Responsibilities Include:
Define strategy and roadmap for enterprise-wide IT Solution and Application roadmap
Ensure consistent policies and standards across all technology projects, systems and services
Accountable for the delivery of the full enterprise and manufacturing solutions.
Provide support for the analysis that occurs during business case definition, in partnership with the business relationship managers and global technology owners.
Ensure the team stays knowledgeable of end-to-end business processes and evolution required for the company.
Modernize the organization to move toward a DEVSECOPS model utilizing modern agile methodologies.
Provide leadership to the organization by attracting, developing, retaining Talent
Support overall business technology planning, providing a current knowledge and future vision of technology and systems
Drive cost optimization while maintaining scalable solutions for growth
Provide strategic guidance to ensure business strategy is in alignment with technology strategy
Articulate "build vs buy" decisions and present and articulate investment decisions at the executive level
Manage key delivery vendor relationships and performance
Drive consistency, reduce cost of developing and maintaining IT assets while improving overall delivery capability
Develop and execute the strategy for automation of solution testing (e.g. regression, performance, etc.)
Other Responsibilities:
Perform all activities in a safe and responsible manner and support all Environmental, Health, Safety & Security requirements and programs
Required Qualifications:
Associates or Bachelor's degree in Information Technology, engineering, business management, finance, or another technical field
10+ years of experience in IT leadership positions
Strong financial, analytical, and problem-solving skills
Experience leading large global teams
Delivering
Flexibility to travel to worldwide manufacturing locations (e.g. Germany, US, India) as needed
Preferred Qualifications:
MBA preferred
A confident yet grounded leader, team player, coach, and a mentor
Change management experience (engagement level)
Strong project management skills, organizing and planning skills
Excellent communications skills at all levels of the organization
Action orientated & strong drive for results
Comfortable operating in ambiguous environments
Strategic thinking and forecasting ability
Share this post via:
---