Senior Computer Vision Developer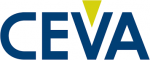 Website CEVA
Description
The Vision Business Unit is a unique and dedicated group in CEVA. We offer our customers the most specialized cores and algorithms to run any vision based applications. Areas such as AI, 3D Processing, Virtual Reality and Augmented Reality push us to deal with innovative technologies that our customers' near future products require. The solutions are related to variety of markets such as Smartphones, Automotive, Drones, AR/VR headsets and more. In this role, you will research and develop techniques to realize and accelerate AI networks of various architectures, based on information from 2D and 3D sensors. In addition, you will perform in-depth analysis and optimization to ensure the best possible performance and accuracy on current and next-generation CEVA architectures. 
 This involves:
Working directly with customers' R&D centers around the globe to develop the most relevant and state-of-the-art SDK for CEVA's SensPro product line (high-end & ultra-low-power multimedia DSP processors).
Developing and optimizing core parallel algorithms and data structures to provide the best SW solutions using CEVA platforms.
Collaborating closely with the architecture, tools, and system software teams at CEVA to influence the design of next-generation architectures, software platforms, and programming models.
Requirements
B.Sc/M.Sc. in Engineering, Computer Science, or related technical field from a leading university GPA 85+
Strong knowledge of C/C++
4+ years of experience in embedded DSP programming or Computer Vision & AI software development
Good communication and organization skills, with a logical approach to problem solving
Good time management, and task prioritization skills
Independent and self-motivated.
Share this post via:
---