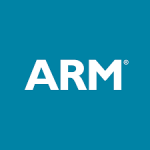 Website ARM
Job ID #: 18401
Job Category: Licensing
Employment Type: Experienced Professionals
Division: Machine Learning
Department: Machine Learning – Operations
Primary Country: UK
Primary Location: Cambridge
Job Description
Do you have some experience in product commercialisation, licensing or management and want to take a key part in developing Arm's Machine Learning and Artificial Intelligence Business? The opportunity is now!
Our Machine Learning Group is looking for its new Commercial licensing Manager, reporting to the Machine Learning group head of operations.  You would be joining the MLG operations team where you will be: responsible for ensuring that our products are commercially ready,  working with the relevant Line of Business (LoB) to close our deals, forecasting our ML revenues while collaborating with the rest of Arm commercial community to deliver more streamlined services and business change.
Arm is entering a new growth phase to develop innovative technologies and products for existing and new markets. To do this we need talented and motivated people to join our global team. At Arm you will work with the world's best companies as they build sector-leading products from our designs. You'll share ideas with and learn new skills from the best tech professionals in the world. We work in small teams, so your contributions will make a difference. Furthermore, this role offers the unique opportunity to get involved with Machine Learning and Artificial Intelligence technologies for the future like AI for IoT.
This role is an ideal opportunity for an individual with product commercialisation experience wanting to develop and accelerate their career by running and shaping the commercial operations activities of the Arm Machine Learning Group. It can also be a great opportunity for an individual who has some experience with product or project management, for example in a small start-up, business environment desiring now to move into a full-time commercial role.
What will you be accountable for?
The role provides an opportunity to become a key member of the MLG Commercial team based in Cambridge and influence the future growth of ML's business.  You will oversee all activities associated with the commercial licensing of Arm's IP portfolio through the LoBs and learn how ML IP products are developed and monetised throughout their product lifecycle.
This includes activities such as:
Provide commercial expertise, insight and judgement to support critical business decisions with the Line of Business and ML Leadership
Forecasting Licensing and Royalty revenue by working with the commercial teams and the LoBs
Deliver commercial success through the definition/achievement of revenue targets and tactical/strategic objectives
Working with Revenue Operations, Finance, the Groups and LoBs to define data and services required to support ML and LoB forecasting
Perform commercial due diligence throughout the product approval process and protect Arm's IP with suitable contract precedents (created in collaboration with the Legal Team, Product Managers, Revenue Operations functions
Manage pricing, business model availability and all other commercial considerations during the product lifecycle
Continuous process improvements around third party IP, open source software and product licensing
Building familiarity across the LoB Licensing Teams with ML's existing products and technologies Contribute to ML's success by working across function to identify and create further revenue opportunities for ML
In this role you will be working with a large set of stakeholders and colleagues across seniority levels (from GMs to engineers) and functions (engineering, product marketing, licensing, sales, legals, …). You will work particularly closely with the MLG business development and product marketing functions to meet our design wins and revenue target.
Part of the MLG operations team you will have exposure to all aspect of our business, from strategy, business management, budget, finance, business change programs, … Part of a small operations team you will be expected to understand, influence different aspects of our business within the Machine Learning Group but also part of overall IPG Business.
Finally you will be part of a virtual licensing and commercial operations team working across different Line of Business and Group, you will be expected to develop strong relationships with this team to represent MLG interest, learn from this network and over time influence IPG commercial operations.
What skills, experience and qualifications do you bring?
Degree required, preferably in Economics/Business/ Engineering/Science/Mathematics/Legal discipline, although other degrees will be considered with relevant work experience.
Strong interest in commercial activities to ensure deals close and the infrastructure is available to make that happen
Problem solving skills, self-reliant, assertive with a passion to fix issues fast and drive efficiency improvements
Strong communicator, able to work well in a multi-geography, cross functional virtual teams.
Self-organised, focused and forward thinking, you have the ability to bring new ideas into the team
Strong analytical and problem-solving abilities
Commercial oriented experience in a sales, marketing or business development environment and an understanding of Arm's business model would be an advantage.
Ability to interact with customers as required to negotiate IP contracts and model/forecast revenue