Senior Automation Specialist – Smart Buildings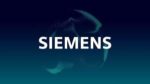 Website Siemens EDA
Overview of the Senior Automation Specialist | How you will make an impact in this role:
Simply put, you are the person that gathers data, troubleshoots, and carries out critical maintenance and repairs to our customers' HVAC/Automation control systems in large commercial buildings such as hospitals, universities, and industrial facilities. It's very possible you will be installing new equipment and commissioning these control systems. Why is this so important? The Automation Specialist is the face of Siemens, and your expertise and regular interaction with the customer will help them increase system reliability, save energy, and create a more sustainable future for our environment.
Day-To-Day Responsibilities:
Meet with the customers to diagnose their HVAC electronic control /building automation control systems malfunctions and use your expertise to maintain, repair, or install new equipment; commissioning if needed
Consult with our internal engineering and management team for discrepancies in our drawings or as problems arise
Interface with the customers: complete the service work documentation, assist them with training instructions needed for future ease-of-use, and (most importantly) recommend system enhancements providing a value-added partner relationship
This position supports Siemens' customers who may require all employees and vendors to be fully vaccinated against COVID-19 where permitted by applicable law and in accordance with an accommodation based on legally protected reasons in the requirements section.
Basic Qualifications:
High School Diploma or state- recognized GED
Electro-mechanical aptitude (as shown through previous employment, education, or convincing evidence)
Computer, software and networking skills
5+ years experience installing and/or servicing HVAC or electronic controlled equipment
Legal authorization to work in the United States, without the need for current or future employer sponsorship Valid driver's license with very limited violations (Eligible for company vehicle must be 21+)
ON-Call maybe required (especially Service roles)
Other Qualifications:
Preferred knowledge of reading/understanding design and construction documents; work in a variety of environments in and around mechanical equipment, including climbing ladders, scaffolds, and high-lift equipment, working in ducts, above ceilings, and in outside/inside/heat/cold/day/night conditions; use hand tools, laptop, email, smartphone, and tablet; carry and move equipment and tools weighing up to 50 pounds unassisted smartphone, and tablet; carry and move equipment and tools weighing up to 50 pounds unassisted (team oriented, motivated individuals- perhaps part of screening?)
Share this post via:
---