Senior Applications Engineer, DDR IP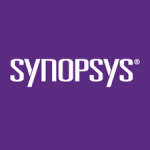 Job Description and Requirements
We are seeking a dedicated and skilled team member to assist Synopsys customers with integrating DDR PHY Intellectual Property.
Responsibilities:
In the Synopsys Applications Engineering team, your main role will be to assist customers with integrating advanced DDR Interfaces into their System On a Chip. These systems are next generation products utilizing Synopsys DDR5/4, LPDDR5x/5/4x or HBM3 IP.
The job gives you a chance to work with Synopsys IP and the newest industry specifications and applications.
The Application Engineer provides:
Provide technical support and guidance to Synopsys customers during their System on Chip (SoC) workflow to address and overcome any technical difficulties.
performs integration reviews at key milestones.
accompany customer's silicon/system bring-up preparation and execution.
Key Qualifications:
BSEE or equivalent background required, MSEE preferred.
Requires 5 years of related design or customer experience.
Experience in one or more steps on IP design or integration flow of System On a Chip design:
Simulation, verification, RTL synthesis, physical design, timing closure, and silicon bring-up/characterization tasks within a system environment.
Preferred Experience:
Technical knowledge in any Interface IP such as PCIe, USB, MIPI, HBM or DDR.
Be familiar with the various stages in the Application-Specific Integrated Circuit design process, including Protocols, Specification, Design, Verification, and Integration.
Excellent organization and solid communication skills are required for customers interactions.
Proven track record in meeting tight schedules and handling projects in parallel.
Experience working with DDR Design, including design, verification, silicon bring-up, and hardware debug.
Hiring Location:
This job is best located in the USA or in Canada in one of these places: Sunnyvale (Synopsys Headquarters), California; Austin, Texas; Boxborough, Massachusetts; or in Ottawa, Ontario. Some punctual travel (up to 20%) will be required for training and on-site customer support.
Share this post via:
---