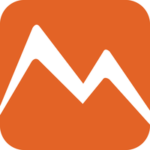 Website Moortec
Senior Applications Engineer
This role will form part of the growing Application Engineering Team. This team is the focal point for technical support of customers and will work alongside Moortec's Account Managers, Sales staff and Engineering teams. To be effective in the role you will need to have a high degree of semiconductor technical knowledge, the ability to interact at all levels with both internal and external stakeholders. To enable you to develop within this your role you will be empowered for ensuring the appropriate support and that timely solutions are provided to our customers, whilst maintaining world class customer service.
Responsibilities and Duties
• Being the customer service focal point for the customer and having the direct responsibility for the full cycle of support communications between Moortec and the customer.
• Supporting all stakeholders with an in depth technical knowledge of the full range of products and services supplied.
• The running of simulations and be able to investigate existing IP to assist in debugging customer issues.
• To analyse and process silicon data from various sources, comparing to simulation data.
• The running of layout tools and review DRC violations reported by the customer.
• Review and improve our own internal technical documentation to support the integration and use of our technology by customers, including drafting of Application Notes, datasheets, report and guidelines that will accompany product technical documents.
• You will be the customer designate, ensuring Moortec are providing the customers with what they want in a timely manner and as prescribed by the customer agreement.
• Proactively identify, suggest and contribute to the development and improvement of the support process, systems and delivery portals.
• Support the development and delivery of training material to both the internal and external stakeholder, whilst delivering this training where and when required.
• Where necessary, call and visit the customer to support their integration of the IP.
Continuous Professional Development
• Keep up to date with latest company and customer expectations and provide feedback to the team.
• To ensure you maintain the highest level of competency for the role employed and where practicable to help develop participate and support you own self-development with the full support of the Moortec Teams.
Qualifications, Skills and Experience
• Degree or equivalent in Electronic Engineering or related field.
• Professional and technical background within the semiconductor industry.
• Having strong semiconductor skills within one or more of the following areas; analogue circuit design (including the use of Cadence Virtuoso design tools) digital ASIC flow (including us of synthesis, place and route and ATPG tools) production testing, semiconductor physics.
• Experience of working in a similar customer focused role.
• Familiar with Sales CRM and ticketing systems.
• Experience of building and maintaining customer relationships.
• A track record of working within a time sensitive commercial environment.
• The role requires the utmost diligence and attention to detail.