Senior Application Engineer (Occupant Safety)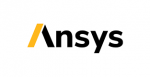 Summary / Role Purpose
Join the LS-DYNA Occupant Safety team to support our customers in solving complex engineering problems with LS-DYNA. The focus is on supporting enterprise customers in the automotive industry for occupant safety related applications. You will use engineering knowledge to provide technical support and mentoring for airbag deployment, seat belts, seats, and restraint systems in interaction with dummy or human models.  You will be a part of a dynamic team of enthusiastic and passionate engineers striving to deliver highest quality solutions to our customers, advancing your knowledge, experience, and your impact on the success of our customers and Ansys.
Key Duties and Responsibilities
Apply engineering expertise and knowledge of simulation techniques to provide highest level technical support for LS-DYNA users in the automotive industry.
Adhere to support processes to ensure high-quality, timely customer service that results in customer satisfaction.
Contribute to product development of dummy and human models.
Improve Ansys software by submitting bug reports and enhancement requests.
Assist customers with LS-DYNA simulations.
Become an expert in one or more application areas and be a mentoring partner for our customers.
Share gained knowledge at conferences and customer training.
Minimum Education/Certification Requirements and Experience
Master in engineering + 3 years of experience or a PhD in engineering.
Knowledge of LS-DYNA, Ansys or other crash software (Radioss, Pam-Crash).
Strong fundamentals in structural mechanics and the Finite Element method.
Knowledge of commercial pre and postprocessors (ANSA, Hypermesh, Animator, Primer)
Logical problem-solving and strong interpersonal/communication skills.
Fluent in writing and speaking English.
Strong organizational and time management skills; possesses a sense of urgency.
Projects a professional image and demonstrates business acumen; driven to succeed.
Ability to travel domestically up to 10% of the time.
Enjoy helping others, empathic and customer-oriented setting.
Preferred Qualifications and Skills
Master in engineering + 5 years of relevant experience or a PhD +2 years in engineering.
Crashworthiness, impact, drop test, and forming with explicit dynamic software.
Experience solving industrial problems related to restraint systems in vehicles.
Experience with meshing tools like ANSA or Hypermesh.
Experience with non-linear and rate-sensitive materials (foams, plastics, rubbers, etc.).
Programing and scripting skills, e.g. with python, Perl, bash.
Experience with HPC environments.
Share this post via:
---