Senior Application Engineer (m/f/d)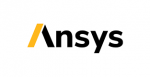 Date: Mar 23, 2020
Location: Munich, DE, 80331
Company: Ansys
Ansys is the global leader in engineering simulation, helping the world's most innovative companies deliver radically better products to their customers. By offering the best and broadest portfolio of engineering simulation software, Ansys helps companies solve the most complex design challenges and engineer products limited only by imagination.
SUMMARY
ANSYS is seeking an application expert to support exploding demand for physics-based simulation. Our growth is driven by customers' need to reduce product development time and improve product robustness while addressing new challenges posed by global megatrends such as 5G, the Internet of Things, and Autonomous Vehicles.  You will leverage your expertise in applied electromagnetics and design automation to advise and guide our customers as they change our world.
RESPONSIBILITIES
Support sales engagements and demonstrate the value of Ansys simulation technology.
Support and advise customers as they develop and improve automated workflows.
Challenge assumptions and innovate while collaborating with customers to realize the value provided by Ansys technology.
Present solutions to customers, prospects and colleagues.
Contribute to the Ansys community by documenting success and sharing ideas and experiences.
MINIMUM QUALIFICATIONS
A solid foundation in the basic principles of electromagnetic fields and circuits.
Practical and theoretical understanding of challenges related to signal integrity, power integrity and/or MMW circuit design.
Industrial experience related to high-speed signal transmission and/or RFIC.
Ability to describe complex technical concepts to a range of audiences.
Basic understanding of numerical methods and circuit analysis (i.e. SPICE) algorithms.
Familiarity with Linux and Windows operating systems.
Familiarity with high performance computing and schedulers such as SGE and LSF.
PREFERRED QUALIFICATIONS
Ph.D or Doctorate in a related field.
Basic understanding of OOP (Python) and Agile methodology.
Familiarity with commercial simulation tools such as SIwave, HFSS, or Keysight ADS
Share this post via:
---