Senior Application Engineer- Autonomy/Sensors-REMOTE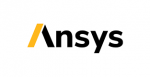 Summary / Role Purpose
As an Application Engineer for the ADAS industry, the candidate will have the opportunity to help our customers keep up with the pace of innovation in ADAS / AD. He/She will directly work with OEMs, mobility providers and Tier 1 suppliers across the world to deliver innovative validation software that balances time-to-market, cost, and quality.
The successful candidate will work with and support customers of the Ansys AVxcelerate product for autonomous vehicles testing, verification and validation. The candidate will support the deployment of Ansys AVxcelerate solution on-premise and on Cloud for our customers, for Software-in-the-Loop (SiL) and Hardware-in-the-Loop (HiL) applications..
The successful candidate will join a worldwide team of experienced ADAS / AD engineers.
Key Duties and Responsibilities
Support global business development of radar applications for Ansys AVxcelerate
Contribute to the development of radar expertise in the global application engineering team.
Apply advanced engineering expertise and knowledge of sensors and autonomous vehicle development to provide the highest level of technical support to customers and channel partners, ensuring high-quality, timely customer service that results in improved customer satisfaction and productivity.
Take ownership of customer problems, proactively engage with selected accounts to provide comprehensive solutions for development and testing of autonomous vehicles. Work independently and contribute to all technical activities throughout the sales opportunity lifecycle, interact with customers to understand their product design needs and engineering design workflows and articulate Ansys' value proposition.
Provide intermediate and/or advanced training classes. Scope and deliver professional services for projects which may include collaborative work with other application engineers in the same or different disciplines.
Gather customer requirements to support the improvement of Ansys AVxcelerate and collaborate with the Ansys product development teams for enhancing the capabilities of Ansys AVxcelerate in radar applications.
Participates in internal corporate initiatives to share knowledge and to create best practices, Ansys Learning Hub material content for sharing with colleagues and customers.
Minimum Education/Certification Requirements and Experience
Required education and degree type: BS or MS in software engineering, electrical engineering, signal processing or a related field.
Strong physics background on high-frequency electromagnetic applications, or similar
Deep understanding of digital signal processing methods and tools
Experience on ADAS sensor modeling, measurement, and operation
Demonstrated use of relevant Ansys software or knowledge of other CAE or driving simulation software.
Logical problem-solving, strong interpersonal and communication skills with the ability to facilitate and conduct presentations to customers. Fluent in writing and speaking English.
Ability to work on multiple complex projects across geographically diverse locations.
Strong organizational and time-management skills, demonstrating a sense of urgency when appropriate.
Projects a professional image and demonstrates business acumen.
Ability to travel up to 25% of the time.
Demonstrated hands-on experience using simulation for automated vehicle development.
Understanding of basic machine learning as applied to sensor perception and path planning.
Demonstrated understanding of relevant performance and safety metrics for AV development.
Preferred Qualifications and Skills
Preferred education and years of professional experience in an engineering environment: BS+5, MS+3 or PhD+0.
1 or 2 years of experience as an application engineer, customer support, or engineering services type customer facing roles requiring application of engineering software.
Demonstrated ability to understand business requirements and translate these into an execution plan that delivers value and meets business goals.
Bilingual in German or French a plus
Share this post via:
---