Senior Account Executive (Sr AE)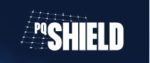 Website PQShield
Focus & Territory: Semiconductor, military, defense & aerospace companies Europe. 
Location: 
Remote within Europe – Belgium, UK, France or the Netherlands strongly preferred. Frequent travel for meetings with customers. 
About PQShield: 
We are creating the global standards and core technologies to power the security layer of the world's leading organisations in a new quantum era. Imminent new NIST standards will redefine the security industry, and every solution in use today will need a roadmap towards being quantum safe. 
Our experts at PQShield are already helping NIST define these new standards and can provide solutions to help industry and governments plot a path to Crypto-Agility and a Quantum-Safe world. Our team is made up of many world class researchers, mathematicians, and award-winning engineers – giving us the highest concentration of cryptography PhDs in the industry. 
We recently closed $20M in Series A funding, led by Addition and followed by existing investors such as Crane and Oxford Science Enterprises, and are embarking on a multi-territory growth plan. 
Role Overview 
We're looking for a Senior Account Executive with experience selling hardware IP and/or cybersecurity solutions to Semiconductor and/or Aerospace/defence companies in Europe to join our team. Help us solve real-world problems whilst safeguarding companies, governments and all people associated against the quantum threat. Your primary focus will be selling to Semiconductor and Aerospace/defence companies in Europe, but you will also have responsibility for sales to IoT, Industrial Automation, Security OEMs and to Telecom and Enterprise customers. 
As PQShield is an early stage company, this role will focus on identifying prospects, driving engagement and building relationships with new prospects, resulting in significant bookings with new customers. This role is focused on selling to large organisations and developing long term engagements with those companies. 
This role is at an early stage in the commercial development of PQShield, expanding on our world-class engineering team, and is an exciting opportunity to experience a global growth journey. You'll be working directly with the management team as part of a constantly evolving commercial team. 
We need an experienced salesperson who has a consultative sales approach, a successful track record of hunting, growing and onboarding clients – with polished presentation skills and the ability to ramp up quickly on sophisticated technology. 
Responsibilities: 
Responsibilities will include: 
Identifying strategic accounts, identifying key individuals, researching and obtaining business requirements and presenting solutions to start the sales cycle. 

Following up on inbound marketing leads and identifying qualified opportunities, providing appropriate levels of information at the right time for interested prospects. 

Identifying the steps necessary to close opportunities, and work with the management team to bring those customers on board quickly and with a win-win commercial relationship.

Providing clear feedback from customers and prospects to the management team to help evolve messaging and product positioning. 

Ensuring that the management team is frequently engaged with prospects.

 

Educating and developing prospects leading to sales meetings. 

Creating target prospects lists and penetrate key accounts. 

Outreach to prospects you have identified. 

Collaborating with marketing team members on a strategic sales approach.

Ensuring successful follow through of the sales cycle by maintaining accurate activity and lead qualification information in the Hubspot application. 
Required Skills and Qualifications 
Degree level education preferred. 

7-10 years of relevant sales experience, with a history of exceeding lead targets.

Multi-language skills (French, German & English) are strongly preferred. 

Experience selling hardware IP cores, security software or embedded solutions to Semiconductor, Aerospace/defence companies, OEMs, and/or security vendors.

Experience managing and closing complex sales-cycles to large enterprises.

Experience selling a deeply technical solution, and positing commercial value, to engineers as well as to VP and C level executives. 

Self-starter with the ability to work with a team. 

History of meeting and exceeding sales quotas. 

Strong communication & presentation skills. 

Proven creative problem-solving approach and understanding of hardware IP and security solutions. Experience with cryptography is a plus. 

Strong desire and ability to move up within a sales organisation. 

Proficiency with Hubspot or other CRM software. 
Package: 
A good, competitive compensation package. 

Share options. 

A remote first company. You have the option of working from home and/or our offices in Paris or Oxford.e You will need to join us in the office for planning sessions and key meetings as required. We anticipate opening new local offices as the company grows. 

Travel for customer meetings and marketing events as needed. 

Health insurance. 

Generous holiday allowance. 

Company contributions towards your pension. 

50% gym discount and other benefits. 
If you enjoy working as part of a technology company, value the security of our daily digital lives, and love solving hard problems – then we'd love to hear from you. 
We encourage applications from all backgrounds regardless of age, disability, gender, sexual orientation, parental status, race or religion. If you need reasonable accommodation at any point in the application or interview process, please let us know. 
Apply for job
To view the job application please visit pqshield.com.
Share this post via:
---