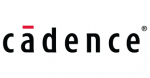 We are looking for a high energy Account Executive in Japan.
The candidate needs to have experience in selling high technology, value-based solutions across all levels of customers as the primary sales contact for the Cadence products in specified accounts with responsibility.
In order to execute above, the candidate should be responsible for developing account sales plans which may involve competitive displacement or creative business proposal, and work with internal teams (application engineering, management team, R&D) to develop and execute account plans and manage customer engagements. Also, the candidates should be able to interact with the Global sales team as need arises and contribute to the worldwide activities in such accounts that require a global approach. Therefore, English communication skill, flexibility, and good one-team thinking are crucial.
Products: all SW, HW related
Position Requirements:
MS or BS
Minimum 3 years of sales experience in high tech company – EDA/semiconductor sales experience is preferred
English conversation skill
Strong communication skills, ability to communicate to engineering and financial staff.
Good team player, who can rally internal stakeholders and enjoys competition
Share this post via:
---