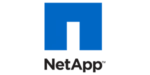 Website NetApp
About NetApp
We're forward-thinking technology people with heart. We make our own rules, drive our own opportunities, and try to approach every challenge with fresh eyes. Of course, we can't do it alone. We know when to ask for help, collaborate with others, and partner with smart people. We embrace diversity and openness because it's in our DNA. We push limits and reward great ideas. What is your great idea?
"At NetApp, we fully embrace and advance a diverse, inclusive global workforce with a culture of belonging that leverages the backgrounds and perspectives of all employees, customers, partners, and communities to foster a higher performing organization." -George Kurian, CEO
Job Summary
As an Enterprise Sales Representative in NetApp's Sales function, you are responsible for selling NetApp's Products and Professional Services to existing NetApp customers, as well as maintaining positive on-going relationships to meet evolving customer needs. Your overall focus areas will be in prospecting, developing business, responding to RFP's, developing proposals for presentation to customers, and selling Products and Services. Cross-functional teams from NetApp's Marketing, Systems Engineering and Product Development functions provide support and tools for you to leverage to attain and exceed sales performance goals. You will utilize your excellent relationship building, negotiating, and technical skills to be successful in this role.
Essential Functions:
The essential responsibilities of the Sales Representatives are to work directly with customers to capture sales opportunities and to work effectively across functions with other NetApp employees. Specific areas of responsibility that you will be responsible for include:
Use relationship management techniques to develop selling opportunities within existing customer accounts; penetrate new divisions and organizations within assigned accounts; develop new selling relationships within assigned partner accounts.
Schedule and attend sales call appointments with customers. Other NetApp sales team members may also participate in the sales call to help qualify the opportunity.
Determining if customer has a valid need for NetApp products and services.
Proposing an evaluation test project to enable the customer to test the product or products in their own environment.
Determining acceptance criteria that a customer could use to determine the success of an evaluation test project.
Utilizing a consultative approach, discuss business issues with customer and develop a formal quote, a written sales proposal, or a formal sales presentation addressing their business needs.
Respond to RFP's and follow up with customer.
Develop an account management plan to sell to customer based on their business need.
Build and strengthen your business relationship with customers within existing accounts. Ensure that their needs are being met.
Recommend marketing strategies.
Provide status information to your manager including forecast/pipeline information.
Provide, or facilitate training opportunities for your accounts.
Identify NetApp customer references that can be utilized when reference selling.
Job Requirements
Strong verbal and written communications skills including presentation skills.
Ability to work collaboratively with employees within department and across functions.
Aptitude for understanding how technology products and solutions solve business problems.
Ability to convey information clearly and provide analysis as needed to help customer make buying decisions.
Responsibilities:
Having broad expertise or unique knowledge, this individual uses their skills to contribute to the development of company objectives and principles, and to achieve sales function goals in creative and effective ways.
Is responsible for a specific geographical install base and large, complex, high visibility, strategic, or tactically important accounts.
Interaction:
This individual effectively works with, and influences senior internal personnel within the function, employees in other functions that support the sales effort, and has direct customer contact.
May successfully coordinate significant projects or initiatives across functional groups.
Limited management supervision and direction is provided since this individual operates and drives results independently.
The ideal candidate is a subject matter expert and strongly influences sales team decisions and initiatives. May also act as a team leader and major decision maker for team projects with significant interdependencies.
May supervise other less senior members within same function.
Experience
Min 12 years of experience is preferred.
Experience which demonstrates a significant level of expertise in technical specifications required to sell NetApp products and services is required.
Share this post via:
---