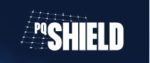 About the company
PQShield is a highly innovative deep tech start-up that specialises in post-quantum cryptography and cybersecurity. Our mission is to innovate and create solutions for the world's most imminent security challenge: quantum computers.
Here at PQShield, we understand our people are the most important factor in driving our success. Therefore, our core value is to provide them with a work environment that promotes personal and professional growth. Hard work and loyalty are always met with acknowledgement, appreciation and reward.
About the role
We're currently looking for a Sales Engineer at PQShield  who'll be responsible for providing technical pre-sales support to our Account Executives to ensure that our customers understand the technical functionalities of our products and solutions.
You'll be responsible for educating customers on PQShield's products through the use of demonstrations. Your other responsibilities include:
Supporting account executives in identifying prospects business requirements in order to present & demonstrate technical solutions to them
Hosting meetings with prospective customers to deep dive into their key requirements, providing detailed information on PQShield products and solutions
Collaborating with the sales team to understand customer requirements and provide technical support to the relevant account executives
Articulating the technical value proposition to prospects, customers and partners
Taking note of prospect requirements and relay this feedback to the product team to ensure continuous improvement
Becoming the coordinator between the sales team and engineering team to ensure everyone is aware of timelines and requirements for customers
Collaborating with both Sales & Marketing to create a go to market strategy to ensure a strategic sales approach
Ensuring the sales cycle is followed correctly and that accurate technical information is maintained throughout the cycle
Assisting in training the sales team on technical aspects of PQshield's products and solutions
Removing technology related objections from prospects in the sales cycle by providing relevant information to them
In addition to this, collaboration with the engineering team is key in order to ensure smooth delivery of products and solutions to our customers.
About you
The ideal candidate for this position will have 5+ years of experience working as a sales engineer, supporting sales team in complex sales processes, as well as experience in the following areas:
Degree level education preferred
Experience working with technical solutions within hardware IP cores, security software or embedded solutions
Experience supporting a deeply technical solution, and communicating technical value, to engineers as well as to VP and C level executives
History of integrating and demonstrating complex technical solutions.
Strong communication & product demonstration skills
Proven creative problem-solving approach and understanding of hardware IP and security solutions – experience with cryptography is a plus
Strong desire and ability to move up within the organisation
Self-starter with the ability to work with a team
On top of this, someone who has proficiency with Jira, GitHub and Hubspot would be preferred for this position.
Your benefits
At PQShield you'll have the opportunity to work on exciting, cutting edge projects whilst being part of an autonomous, collaborative environment. On top of this, we offer some fantastic benefits, such as:
EMI share option scheme
Flexible & remote working, and a working from home budget
401K (with company match)
Healthcare insurance, including dental & vision (+ partner & kids)
Home equipment allowance
20 days Paid Time Off plus 2 company wide shut down weeks in the year
Locations
Headquartered in Oxford, with additional teams across the UK and in the Netherlands, France, Belgium and the US we really do have a global reach. Ideally we would like for this position to be based in the US, working remotely.
Apply today to join the battle against cyber threats and to be a part of our exciting deep tech start up!
PQShield is an Equal Employment Opportunity employer. We're passionate about talent and proud to foster an inclusive environment; all applicants will be considered regardless of their gender identity, ethnicity, sexual orientation, disability, and age.
Apply for job
To view the job application please visit pqshield.com.
Share this post via:
---