Sales Development Representative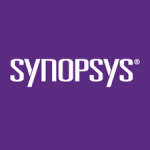 Job Description and Requirements
We are seeking an energetic applicant to join our Sales Development team to generate qualified prospects for the Software Integrity Business Group (SIG). Success in the role requires ambition with significant time on the phone following up on leads.
At Synopsys, we're at the heart of the innovations that change the way we work and play. Self-driving cars. Artificial Intelligence. The cloud. 5G. The Internet of Things. These breakthroughs are ushering in the Era of Smart Everything. And we're powering it all with the world's most advanced technologies for chip design and software security. If you share our passion for innovation, we want to meet you. Come help us make the world a better place!
Inclusion and Diversity are important to us. Synopsys considers all applicants for employment without regard to race, color, religion, national origin, gender, sexual orientation, gender identity, age, military veteran status, or disability. Diverse perspectives build successful teams!
General Responsibilities
Learn target market, business drivers, and strategies to present Synopsys products as a value add solution.
Reach out to and follow up with respondents from a variety of marketing programs.
Execute the necessary daily activities as set forth by management, including phone calls and emails at a high quality to meet your monthly goals
Identify key targets in our database and initiate contact, leveraging research resources and referrals
Nurture and manage leads until they are qualified as sales-ready
Identify decision makers and company goals to position Synopsys appropriately
Track all activity in our CRM system to support account and management teams, confirm activity and lead qualification reports, and provide RSM with solid prospect background on role, need, and intrigue to ensure high-quality prospect transition into the sales process
Qualifications and Experience
Tech sales can be a challenging career, but Synopsys has a best-in-class sales enablement team that will help you master each step of your career. If you're intrinsically motivated by getting better every day, anyone can learn the subject matter.
Professional persistence & ability to "think on your feet" and make a compelling introduction.
Organizational skills and a competitive, results-oriented, self-starter attitude
Proven track record of meeting and exceeding goals – this position rewards bonuses for those exceeding quota
Working knowledge of MS Office applications, and internet navigation
Experience conducting business and building relationships by phone & email, with excellent phone, interpersonal, verbal & written capabilities • Client-oriented writing skills • Experience managing multiple priorities simultaneously, maintaining a high-volume pace with the ability to "switch gears" quickly as the prospecting conversation warrants
BS or BA degree and at least of 1-year professional experience (including internships). Experience in sales is preferred, but not required.
Spanish speaking skills are a plus
Synopsys Software Integrity Group was named a leader for 2023 in the Gartner Magic Quadrant for Application Security Testing (AST) in recognition of our vision and ability to execute, for the seventh consecutive year. Security and risk management leaders will need to meet tighter deadlines and test more-complex applications by integrating and automating AST in the software life cycle eliminating risk before it puts them at risk. Every business runs on software, and defects in software create risk. We've curated the most powerful products and services to create one comprehensive platform that enables our customers to detect and remediate defects across their entire SDLC. Learn more: https://www.synopsys.com/software-integrity.html
Share this post via:
---