Sales Compensation Analyst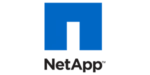 Website NetApp
As a Sales Compensation Analyst, you will be responsible for the administrative operations of Sales Compensation for the Cloud Geo. This role will support Sales Compensation Plan implementation, maintain commissioned participant records in the Sales Compensation Systems, validate monthly sales commission payments.  To successfully accomplish these goals, this role will closely work with the Geo/Regional Sales Operations and Human Resources, and Finance.  Also, as part of the Global Sales Compensation team, this role will involve in various project-driven activities.
Roles and Responsibilities:
Administration of Sales Participant data in the Sales Compensation system working with regional Sales Operations and Sales Management.
Validating sales compensation data for accuracy and consistency with the corporate Sales Compensation policies and guidelines.
Supporting non-revenue driven measurement such as KSO and Milestone Objectives in terms of record validation and payments.
Collaborating with regional Sales Operations and Sales Management to timely resolve sales compensation issues in line with the corporate policies and guidelines.
Providing support in implementing Compensation plans for all commissioned employees, and ensuring that plans are executed per Compensation Plan Policy and guidelines.
Additional, periodic responsibilities may include, but not be limited to, the following:
Working with the Sales organization to continually identify and gather required enhancements to the Compensation Program and design.
Working closely with Sales Operations, Commissions Accounting, Field Operations and Human Resources to identify and implement process
Engaging in various upcoming projects, related to the Sales Compensation Program.
In depth knowledge of sales compensation plan design, principles, and best practices
Independent, self-starter who can work cross functionally and build strong working relationships with internal departments.
Required to meet critical deadlines while maintaining organization and efficiency.
Excellent written and verbal communication skills.
Good analytical mind and skills to change data into information and exposure to SOX is a plus.
Proficient with Microsoft Office (Excel, Access, PowerPoint, and Outlook)
Proficiency in VBA, Tableau reporting and Power BI will be an added advantage.
Bachelor's or Master's Degree in business with a minimum of 1 years in sales compensation, sales operations, finance with a focus on sales incentive pay, process and design.
Share this post via:
---