Responsible Engineer IVV m/f
Full Time
Applications have closed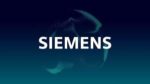 By 2050, 70% of the world's population will live in cities. How to guarantee the efficiency and safety of rail traffic?
At Siemens Mobility, we develop driving automation and the latest generation of trains that make transport intelligent. Orlyval, Cityval de Rennes, line 14 of the Paris metro: connected mobility is already in your life.
How about taking up the challenge of connected mobility with us?
Come show your ingenuity alongside us and give new meaning to your career!
Your Assignments
Within the PCC department, you are responsible for a team of integration and validation of Centralized Control Stations, from the offer phase to the realization of one of our automated metro line projects in France and up to its certification at level SIL2 according to standard EN 50128 (2011).
As IVV manager, you are responsible for the proper coordination of these activities.
You work on writing test plans, specifications and procedures;

You participate in system specification reviews to ensure test traceability as well as in software & hardware integration activities;
You ensure the consistency of integration and validation activities with respect to the V cycle;
You define and follow the validation activities allowing SIL2 certification within the meaning of standard EN 50 128;
Finally, you are required to play a role in technical negotiations with our customers and partners as well as in promotional and information actions with customers in support of the sales, marketing and communication departments.
This CDI is based in Châtillon (92) and is to be filled as soon as possible.
The strengths for success
Coming from a general engineering background and endowed with a solid experience in integration and validation, you ideally know the EN 50 128 standards and knowledge of the C++ language.

You are recognized for your interpersonal skills, your team spirit and your ability to be proactive.
Customer and results oriented, you are pragmatic.
Finally, your English is fluent.
Why join us
Joining Mobility means first of all committing to a project for the future, designing the industry of tomorrow thanks to cutting-edge technologies and a constant goal of innovation.
This is an opportunity for you to play a key role in this development; this is why Mobility offers a diversified career path, allowing you to position yourself as a business expert & to make you the managers of tomorrow.
Share this post via:
---