Regional Vice President, Service Operations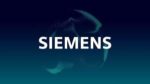 This is a role well suited to an ambitious professional, looking for the next step in their career. As a Regional Vice President you will be responsible for:
Change Leadership & Employee Engagement. For example, develops all employees of the region.
Business Data to drive Decision Making.  As proof, demonstrated ability to leverage data for better outcomes.
Strategic Growth Planning.  Develops long term value-based relationships with customers and collaborates on overall customer strategies local sales team.
Professional Internal & Customer Communications.  Able to present complex problems and associated solutions in an engaging manner.
Legal, Regulatory, & Compliance. Ensures compliance with FDA Good Manufacturing Practices, legal accountability, and all service policies relevant to the position.
Accountable Owner for Operations. For example, works with dispatch, order management and other service departments to ensure smooth service delivery for his/her customers.
Implements outlined service strategies for assigned territory
Practices operational excellence through in-depth understanding of territory and business alignment
Serves as escalation point for assigned customers and service engineers.
Achieves or exceeds all assigned Key Performance Indicators (KPIs) related to territory
 This role will also perform other duties as assigned.
This position may suit you best if you are familiar with what is below, and would like to do develop your career with Healthineers

BS/BA in related discipline, or advanced degree, where required, or equivalent combination of education and experience
8+ years of successful experience in service operations and responsibilities as presented above.
Excellent organizational and analytical skills, including complex excel workbooks and associated pivot tables. Ability to derive appropriate actions from reports.
Superior communication skills (written and oral) and ability to effectively communicate with stakeholders
Effectively present information to co-workers and employee groups, including upper management, customers at various levels and public representatives
Ability to thrive as a member of a collaborative and cross-functional team
Must have a valid driver's license and a clean driving record over the last three years
Required skills to have for the success of this role
3 – 5 years' experience in outlining and implementing operations strategies and growth for entire IDNs.
Knowledge of the Diagnostic Imaging industry
Ability to articulate and explain value of Service Agreement offerings
MBA or similar advanced degrees
Location and Travel Requirements
Travel expectations: Must be willing and able to travel 10% (overnight hotel stays).
Flexible with location needs to reside within the assigned territory (Must live or relocate to Michigan).
Share this post via:
---