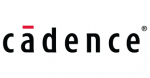 Website Cadence
Job Responsibilities:
Coordinate with candidates and the Hiring Managers to deliver an excellent candidate and recruitment experience.
Identify opportunities for improving candidate experience and scheduling efficiency.
Act as the point of contact for new hires, including drafting contracts, seeking necessary system approvals and onboarding.
Work with HR during onboarding by ensuring new hires are set up on HR & IT systems and that all necessary new hire documentation is issued and received.
Advertise all vacancies internally and externally whilst leveraging internet and social media channels appropriately.
Assist with the screening and identifying of suitably qualified candidates and keeping the Applicant Tracking System (Workday) updated.
Partner with Hiring Managers and Stakeholders to assist in scheduling of Interviews.
Partner with Stakeholders and Universities to help organize career fairs, schedule on campus visits, managing merchandise.
Support co-ordination and process of HR Initiatives as required including employee engagement and diversity and inclusion strategies.
Support general HR system admin and improvements.
Assist HR with the relocation of new hires including acting as point of contact with Relocation Vendor.
Always promoting the Cadence Brand through various means including the Cadence Employee Referral Program, LinkedIn and Networking.
Any other ad hoc duties as required.
Job Qualifications:
Bachelor's degree in related field.
Minimum 2 year's relevant experience as a Recruitment Administrator/Coordinator, Executive Assistance, Customer Services professional or similar.
Previous experience working within a large, fast paced multinational environment, preferably within the Software / EDA industry.
Ability to multitask and work in a fast-paced environment with changing objectives.
Experience of working with an Applicant Tracking System or HRIS. (e.g. Workday or similar)
Proven Systems experience and good IT Skills.
Experience with MS Word, Excel, PPT.
Excellent communication (both verbal and written) and Interpersonal skills.
Confident and professional telephone manner.
Excellent relationship building and stakeholder management skills.
Demonstrated ability to work well in a collaborative environment.
A can-do attitude with a problem-solving approach.
Additional Skills/Preferences:                 
Experience of supporting Intern/Graduate programmes, throughout the full recruitment process
Experience of using Applicant Tracking System or HRIS. (e.g. Workday or similar)
Share this post via:
---