R&D Software Engineering Intern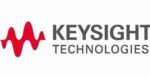 Software Engineering Internship Job Description
This is an Electrical Engineering internship in a dynamic organization where technical competence, teamwork and integrity are of paramount importance.   You will provide technical leadership and support in the design, development, implementation and transfer of industry-leading microelectronic products and manufacturing test processes. You will work directly with Keysight R&D and Manufacturing organizations in the US and worldwide. You will support peer software engineers in the development of production test software of industry leading Microwave Test and measurement equipment.
Responsibilities
Responsibilities will include but are not limited to:
The R&D Software Engineer intern position will be responsible for the implementation, integration and validation of test cases for RF/Microwave Modules.
Participates actively in new product introduction, validating the design of the microcircuit to ensure manufacturability and conformance with the global supply chain, enabling prototyping while in the R&D lab, testing the reliability of prototypes and managing the transition into production.
As the intern you will support R&D engineering and be actively involved in new product introduction processes, including insuring manufacturability and conformance with the global supply chain.
You will proto-type, test the reliability, conformance to required specifications and manage the transition of new designs into production.
Qualifications
Required
BSEE, BSCE or CS major with Junior level courses complete
Fundamental understanding of analog and digital circuits and theory.
Excellent written and verbal skills.
Strong teamwork, interpersonal skills and follow-thru.
Highly Desired
A proactive team player who thrives on delivering solutions.
Specialized depth and/or breadth of expertise in microelectronics manufacturing.
Test Software programming skills
Knowledge of remote instrument programming in C#, C++, .NET or VEE.
Demonstrated leadership
Ability to work in cross-functional teams
A combination of technical knowledge of engineering theory and hands on approach
Ability prioritize day to day activities balancing immediate needs with long term project goals
California Pay Range: $35.91 – $45.00
Based on experience, education and skills, most offers will be between the minimum and the midpoint of the Salary Range listed above.
Note: For other locations, pay ranges will vary by region.
Share this post via:
---