R&D Hardware Engineer (Analog Circuit)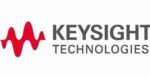 Website Keysight EDA
Keysight is on the forefront of technology innovation, delivering breakthroughs and trusted insights to the world's visionaries and innovators in electronic design, test, manufacturing, and optimization. Our ~14,000 employees create world-class solutions in wireless communications, 5G, automotive, quantum, aerospace, defense, and semiconductor markets for customers in over 100 countries. Our technical solutions – and our methods for creating them – help connect and secure the world. Learn more about what we do and how we do it.
Our powerful culture has led to us being independently recognized on Fortune 100's Best Companies List and we are "Great Place to Work" Certified.  We're driven, collaborative, ethical, and curious, and we value all ideas, especially bold ones. And our culture extends far beyond our own walls. Our corporate social responsibility efforts support our communities, nurture the next generation of engineers, and promote environmental sustainability.
At Keysight, Inclusion & Diversity is an integral part of our core values.  We believe that when people feel a sense of belonging, they can be more creative, innovative, and thrive at all points in their careers. We believe everyone should be respected in the workplace and in their communities regardless of race, color, age, gender, sexual orientation, gender identity and expression, ethnicity, religion, disability, veteran status, national origin, or any protected class.  We continuously challenge ourselves to grow in our understanding of inclusion by engaging in a wide variety of diversity programs, initiatives, employee network groups and mentoring/development. This is Keysight – People and Culture – YouTube
Designs Keysight products and specifies the components that make up the products. Designs and develops products, components, processes, and systems using broad engineering concepts and research techniques. Documents research and design specifications. Solves complex and high impact design and development problems including customer application issue of varying scope and complexity. Uses product and customer applications knowledge to determine, define, develop and validate design concepts and methods. May facilitate transition of product design and enhancements to full production/delivery. May lead product definition/system design for complex features or coordinate a small group in feature development and integration.
Specifies new product functional requirements, scope and specification to meet performance, cost and schedule objectives.
Leverages from existing design to create architecture block diagrams, able to perform power budgeting for the design scope.
Understands schematics and key circuit parameters to identify and choose suitable components.
Creates test plans to ensure design are tested thoroughly to meet defined specification.
Performs electronic measurements to support R&D investigation, turn on, troubleshooting, characterization, validation tasks.
Works and collaborate with different competency groups such as mechanical and firmware team to meet project goals.
Works closely with PCB layout designer to ensure physical implementation of PCB meets performance and regulatory requirements.
Facilitates transition of product design and enhancements to full production/delivery.
Constantly searches for innovation of new methods/technologies/solutions to elevate design competency for test & measurement products.
Bachelors or Masters Degree or University Degree or equivalent. Typically 2-4 years relevant experience for entry to this level. Requires general proficiency with tools, systems and procedures to accomplish job.
Has experience using test instrumentation such as oscilloscopes, DMMs and power supplies for problem resolution and design verification
Experience with electronic product safety and regulatory requirements would be beneficial
Share this post via:
---