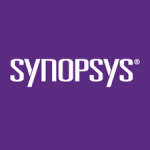 Website Synopsys
Job Description and Requirements
At Synopsys, we're at the heart of the innovations that change the way we work and play. Self-driving cars. Artificial Intelligence. The cloud. 5G. The Internet of Things. These breakthroughs are ushering in the Era of Smart Everything. And we're powering it all with the world's most advanced technologies for chip design and software security. If you share our passion for innovation, we want to meet you.
Our EDA Group is all about building high-performance silicon chips—faster. We're the world's leading provider of solutions for designing and verifying advanced silicon chips. And we design the next-generation processes and models needed to manufacture those chips. We enable our customers to optimize chips for power, cost, and performance—eliminating months off their project schedules.
We're looking for Product Engineers to join the team.
Does this sound like a good role for you?
In this role you would be a Machine Learning Methodology Product Engineer.
Job Description:
Work with other Product Engineers and R&D to develop new DSO.ai features and applications
Work with other Product Engineers and R&D to create new ML technologies and products across the SNPS portfolio
Develop and deploy new DSO.ai methodologies and applications (this may involve exploring different methodologies and features across multiple designs, analyzing the results, and summarizing to R&D and ACs)
Assist Synopsys field ACs to support customer tapeouts and evaluations using DSO.ai
Work with other Product Engineers and R&D to develop and deliver training material, labs, and documentation for DSO.ai
Develop and maintain customer testcase suite to validate PPA and perform PPA testing for new DSO.ai releases and new applications
Key Qualifications:
Strong motivation to learn and explore new technologies and demonstrates good analysis and problem-solving skills
Working at a very detailed and collaborative level with R&D engineers, other Product engineers, field engineers, customers and executives
Communicating complex ideas to users: internal and external, written and verbal, formal and informal
Researching and innovating solutions in known and unknown areas
Driving for improved customer success through novel techniques through all phases of the IC design workflow
Preferred Experience:
Deep knowledge in developing and maintaining EDA design tool and chip design flows (logic and physical implementation, signoff and/or simulation tools)
Attentive to stringent performance and quality requirements for production toolchains
Extensive experience in EDA tool product and/or field engineering
Strong communication skills, verbal and written; ability to produce design documents detailing product requirements
BS/MS/Phd in EE, CS, CE or related discipline and 8+ years of experience.
Knowledge of Machine Learning algorithms and data structures is a plus
Share this post via:
---