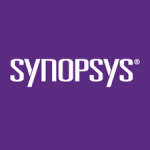 Website Synopsys
Education
B.E./B.Tech/ME/M.Tech Electronics and Communication
Experience
7-10 years' experience in the verification domain
Deep protocol insight in DDR4/5, DIMMs, HBM2/3 protocol
Hands on experience of developing complex protocols verification components with System
Verilog, Verilog and OVM/UVM methodology; C/C++ knowhow is plus
Good knowledge of simulation and/or emulation technologies with proven triage skills
Well versed with new product deployment challenges at customers across geographies
Scripting skills
Job responsibilities
Successfully deploy emerging protocol standards solutions for simulation and emulation platforms. Publishing success stories on each successful deployment.
Periodic protocol spec upgrade and latest product offering training to field AEs for scalability in deployments
Tracking protocol evolution in standards org meetings and bringing that insight to marketing, engineering, and application engineering teams
Technical publications in standards conferences, DVCon, DAC, SNUG for promoting Synopsys solutions visibility.
Validates field of use by expert testing for leading edge solution prior early adopter releases and effective reviewer of user APIs, test plans
Ensure solutions collateral readiness by contributing/reviewing datasheets, feature specific pdfs and user guides step locked to latest release offerings
Help drive product direction and product roadmap based on customers' requirements and market size and adoption assessment. Own setting up right priorities based on business requirements
Should be able to travel international and domestic
Share this post via:
---