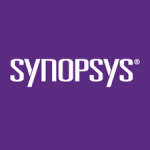 Website Synopsys
Job Description and Requirements
We are seeking a talented Software Engineer with an excellent background in C++ to join our R&D team. In this team we develop software for physical lithography simulation. The application area of our tools is semi-conductor manufacturing. If you have great problem-solving skills and a background in numerical mathematics, we want to hear from you!

Responsibilities:
Designing, developing, troubleshooting, or debugging complex software systems.

Providing specification, tests and documentation for implemented functionality.

Design stable and maintainable interfaces, feel responsible for code quality and integrity.

Selecting appropriate methods and techniques to obtain solutions.

Executes projects from start to completion.

Establishes and develops recommendations to solutions.

Works on team-based or task-oriented projects.

May guide more junior peers with aspects of their job.

Networks with senior internal and external team members.
Experience:
You should be able to navigate in large systems with a history of old and new style C++.

Familiar with designing easy to use user interfaces in QT and efficient software algorithms.

Programming software for Linux and Windows.

Parallel programming like multi-threading.

Development of complex software projects.

Ability to learn and explore new technologies and demonstrate good analytic thinking.

Can adopt domain specific knowledge, mainly optics.
Share this post via:
---