R&D Engineer II (m/f/d) – C++ Software Development – Hybrid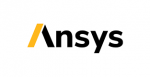 Summary / Role Purpose
The R&D Engineer II (m/f/d) contributes to the development of software products and supporting systems. In this role, the R&D Engineer II (m/f/d) will collaborate with a team of expert professionals to understand customer requirements and accomplish development objectives.
Key Duties and Responsibilities
Performs moderately complex development activities, including the design, implementation, maintenance, testing and documentation of software modules and sub-systems
Understands and employs best practices
Performs moderately complex bug verification, release testing and beta support for assigned products. Researches problems discovered by QA or product support and develops solutions
Understands the marketing requirements for a product, including target environment, performance criteria and competitive issues
Works under the general supervision of a development manager
Minimum Education/Certification Requirements and Experience
BS in Engineering, Computer Science, or related field with 2 years' experience or MS
Working experience with C++, Python, Linux and Windows.
Preferred Qualifications and Skills
Technical knowledge and experience with C++ frameworks like Qt, Boost, Eigen, SWIG, remote protocols like gRPC, REST, TCP, encryption, scripting languages like Python, JavaScript, debugging knowledge, build tools like Git, CMake, make, TFS, GitHub
Experience in a large-scale commercial software development environment
Good communication and interpersonal skills
Ability to learn quickly and to collaborate with others in a geographically distributed tea
Remuneration AUT
Salary according to collective bargaining agreement IT/ST1 of at least € 2,711.00 gross monthly. Depending on qualification and professional experience we aim for an overpayment.
Share this post via:
---