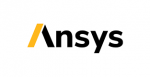 Website ANSYS
SUMMARY
The R&D Engineer II contributes to the development of software products and supporting systems.  In this role you will collaborate with a team of expert professionals to understand customer requirements and accomplish development objectives.
RESPONSIBILITIES
Performs moderately complex development activities, including the design, implementation, maintenance, testing and documentation of software modules and sub-systems.
Understands and employs best practices.
Performs moderately complex bug verification, release testing and beta support for assigned products.  Researches problems discovered by QA or product support and develops solutions.
Understands the marketing requirements of a product, including target environment, performance criteria and competitive issues.
Works under the general supervision of a development manager.
MINIMUM QUALIFICATIONS
Required Education and Degree Type: BS in Computer Science, Engineering, or related field
Required Minimum Years of Professional Experience: BS+2 years, or MS with no experience
Working experience with object-oriented architecture and user interface design
PREFERRED QUALIFICATIONS
Technical knowledge and experience with C#, WPF, 3D graphics programming and linear algebra
Experience in a large-scale commercial software development environment
Good communication and interpersonal skills
Ability to learn quickly and to collaborate with others in a geographically distributed team
Share this post via:
---