R&D Documentation Specialist II *Hybrid*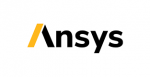 Website ANSYS
Summary / Role Purpose 
The R&D Documentation Specialist II creates a variety of Ansys documentation deliverables. They determine the best way to organize and deliver information, write and revise supporting content for products (for this position, the specific team is the Ansys Rocky – Particle Dynamics Simulation software) and review content for technical accuracy, consistency, and style. This role requires effective planning, scheduling, research, writing, and editing skills. The R&D Documentation Specialist II works with development teams, keeping informed of product development activities to determine the need for new documentation as well as revisions, corrections, and changes in previously released materials.
Key Duties and Responsibilities 
· Determines audience needs to create technical content (technical manuals like DEM, SPH and CFD manuals), user documentation, tutorials, microcopy/user interface copy for Ansys products
· Writing, reviewing, and maintaining various types of software documentation (manuals, articles, white papers, SDKs, etc.) for an advanced engineering and/or developer audience.
· Updates and revises previously released documentation
· Collaborates with product teams and subject matter experts to ensure quality and technical accuracy of content
· Acquires enhanced knowledge about both Ansys products and Ansys documentation tools, processes, and procedures
· Works under some supervision
Minimum Education/Certification Requirements and Experience 
· BS in Technical Writing, Technical Communication, Computer Science, English/Linguistics, Journalism, or Engineering with 2 years' experience or MS
· Fluency in English, along with excellent written and spoken communication skills
· Ability to gather and analyze technical and product information from various sources, paying close attention to detail
· Capacity to develop user-centric documentation ensuring a high level of quality, consistency, and accuracy
· Comfort in managing multiple tasks and priorities simultaneously in a fast-paced, deadline-driven, geographically diverse environment
· This position does not qualify for immigration sponsorship
Preferred Qualifications and Skills 
· Familiarity with Ansys products
· Ability to understand and translate into appropriate words and illustrations technical content such as APIs, python scripts, models and equations that cover multiple scientific disciplines.
· Engineering background
· Prior working knowledge of Python and C++
· Previous experience with simulation software, including CAE, CFD, DEM and SPH.
· Familiarity with the concepts of documentation authoring, common project management software, version control, and structured documentation, as well as build tools, oXygen, DITA, XML, Git, Camtasia, user-centered design processes, and agile development methodologies
· Experience determining the best method in which to present information and then creating the appropriate output(s), such as topic-based help, videos, tutorials, graphics, and interactive learning systems
· Experience with Latex / Markdown / HTML / CSS / JSON / Confluence / Jira / Azure Dev Ops
ALIGNING YOUR VALUES TO OUR SOLUTIONS
At Ansys, our diverse, collaborative teams give us the strength and insight to solve the world's most challenging engineering problems. Our ONE Ansys culture has at its core:
Customer Focus
Results and Accountability
Innovation
Transparency and Integrity
Mastery
Inclusiveness
Sense of Urgency
Collaboration and Teamwork
Share this post via:
---