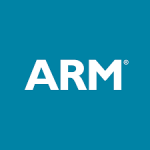 Website ARM
Job ID #: 17491
Job Category: Hardware Engineering
Employment Type: Experienced Professionals
Division: Architecture & Technology
Department: Architecture & Technology – Engineering
Primary Country: USA
Primary Location: Austin (TX)
Job Description
On this complementary team, we have an open and relaxed culture where best-in-class, creative engineers work together on significant projects. Our upbeat and collaborative team builds system IP solutions that impact how people connect every single day.
Whether you consider yourself an experienced CPU Microarchitect or an expert RTL design engineer, this role offers you challenging work with bright colleagues and the ability to make an impact on your industry. At our Austin-based design center, you will join a small and talented Austin-based processor RTL design team. You will contribute to the exploration of how new proposed architecture impacts implementations.
What will I be accountable for? 
Explore RTL implementation of new cutting-edge architectures across different micro-architectures
You handle Verilog RTL logic design and debug
You work closely with the Architecture and CPU implementation teams
What skills, experience, and qualifications do I need? 
Minimum 5 years of post-bachelor's degree work experience in processor RTL and microarchitecture design
Domain expertise in various logic areas of CPU micro-architecture design
High-performance, low-latency execution, high area-efficient and power-efficient processor design
RTL design for multi-threaded, low-power microprocessors
Hands-on experience using Verilog or VHDL HDL for design
Designing for synthesis targeted to achieve specified power, frequency, and area targets
Functionality, performance & physical implementation tradeoffs
Scripting, e.g. with Perl, Python, etc.