Project Manager – Medical Imaging Equipment Installations PNW – Entry Level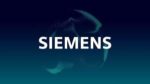 Do you want to join us in helping to fight the world's most threatening diseases and enabling access to care for more people around the world? At Siemens Healthineers, we pioneer breakthroughs in healthcare.  For everyone. Everywhere.
At Siemens Healthineers, We offer you a flexible and dynamic environment with opportunities to go beyond your comfort zone in order to grow personally and professionally. Sound interesting? Then come and join our global team as Project Manager to install capital imaging equipment in the Pacific Northwest area of the U.S. This role reports into the VP- Project Management and Operations in the Solutions Implementation team
Our global team: We are a team of more than 68,000 highly dedicated employees across more than 70 countries passionately pushing the boundaries of what's possible in healthcare to help improve people's lives around the world. As a leader in the industry, we aspire to create better outcomes and experiences for patients no matter where they live or what health issues they are facing. Our portfolio, spanning from in-vitro and in-vivo diagnostics to image-guided therapy and innovative cancer care, is crucial for clinical decision-making and treatment pathways.
Our culture: We are part of an incredible community of scientists, clinicians, developers, researchers, professionals, and skilled specialists pushing the boundaries of what's possible, to improve people's lives around the world.  We embrace a culture of inclusivity in which the power and potential of every individual can be unleashed. We spark ideas that lead to positive impact and continued success. Check our Careers Site at https://www.siemens-healthineers.com/en-us/careers.
This is a role well suited to an ambitious professional, looking for the next step in their career. As a Project Manager – Capital Imaging Equipment Installations, you will be responsible for:
Overseeing logistics, planning, delivery and installation activities for imaging equipment across all modalities (i.e. MR, CT, X-Ray) within the Siemens Healthineers sector.

Planning for Radiographic, Fluoroscopy, Cardiology, Angiography, Computerized Tomography, Magnetic Resonance, Therapy, Nuclear Medicine and PET Systems

Providing Project Management of these highly complex and diverse medical devices requires an in-depth knowledge of many different facets of both the construction industry and the equipment itself which typically takes a significant amount of time to acquire.
Supporting Project Managers in driving revenue by working with customer stakeholders to develop project pre-construction plans, estimates, and schedules.
Onsite responsibilities include:

monitoring construction progress
coordinating with stakeholders (facilities, architects, mechanical, electrical and structural engineers, etc.)
solving and coordinating construction issues and managing delivery and installation activities according to a schedule established mutually with the customer
Representing the interests of the Project Management on site to the customer, regulatory authorities and consultants.

Under the direction of the Project Manager:

Performing routine administration of data in the project management IT system
Assisting in development, coordination, and finalization of project schedules for system production, delivery, installation and applications
Performing routine site visits to monitor project progress
Acting as proxy for Project Manager when performing site visits, attending construction meetings, and taking deliveries
This position may suit you best if you are familiar with what is below, and would like to do develop your career with Healthineers
Enter into an early professional position

 combining back-office support and practical field experience under the supervision of Project Managers.
Gain the knowledge and skillset to manage projects independently over time.
Desire to advance into the Project Manager role and willing to relocate to anywhere in the continental US for the next available position.
Required skills to have for the success of this role
Bachelor's degree, 0-3 years of experience or combination of education or experience
Ability to read blueprint drawings
Working knowledge of construction industry practices (electrical, plumbing, structural, HVAC)
Strong communication and organizational skills preferred
Practical experience working in a construction trade desirable
Ability to relocate with career advancement
Ability to travel 75% within coverage area and to other states in the Western Zone, as needed.
Oregon or Idaho residents preferred
Position is field-based and offers company car, also for private use
Share this post via:
---