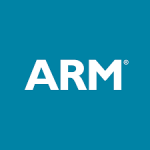 Website ARM
Job ID #: 17534
Job Category: Project Management
Employment Type: Experienced Professionals
Division: Central Engineering – Operations
Department: Central Engineering – Business & Engineering Ops
Primary Country: USA
Primary Location: Austin (TX)
About the role
Arm processors are the brains in billions of diverse electronic devices, and our Central Engineering CPU group defines, designs and validates all of Arm's processor IP. When you join the CPU Group as a Project Manager, you will be an integral member of the CPU Operations team in Austin which is responsible for planning, scheduling and tracking projects working with highly skilled and motivated development teams of about 150 engineers locally and 5 to 10 other design teams globally. You will work with a diversity of groups and leaders across Arm to delivery leading edge processor IP to the world's leading technology companies.
This is an opportunity to embrace the daily challenges of managing projects delivering IP that is forming the basis for premier wireless, compute, enterprise, and automotive products of the future. The ideal candidate shall have experience managing a variety of projects, have a strong desire to meet commitments, and have a broad range of project management and people skills.
What will I be accountable for?
The Project Manager role at Arm is designed to manage high end Processor IP development projects within the Austin Design Center. Responsibilities include:
Delivering leading edge, next generation CPU IP products working along side Engineering, Technical Leads, Program Managers and Product Managers
Creating project plans and schedules, then managing and tracking the project to ensure it delivers products on-time, on-spec, and to the highest standards of quality
Leading teams to identify project, technology and business risks associated with a project then managing these risks to minimize impact to the project
Working with other Arm teams across the globe, planning and aligning dependencies that are critical to supporting Austin CPU projects
Collaboratively communicating project status, risks and issues to Management and Partners with Product Manager and Technical Leads
Contributing to improvements in project processes and tools to improve efficiencies and/or new capabilities for planning, tracking and managing projects.
What skills, experience, and qualifications do I need?

Bachelor's degree in Engineering/Computer Engineering, Computer Science, or a related field required

Minimum 3 years in project management experience for IP development and/or silicon development
A demonstrated understanding of various approaches to scheduling
A base knowledge of risk management, budgetary control and resource allocation procedures
Experienced in various project planning tools such as Jira and MS Project
The ability to lead, track, monitor and motivate project engineer teams
Good interpersonal skills to enable good working relationships within the development team and networking in a geographically disparate organization
Innovative and pragmatic with regards to problem solving
Professional attitude, with strong attention to detail, process oriented and organized
Self-motivated, able to accept new challenges and motivate others