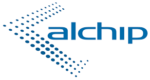 As a role that focuses on completing a project as efficiently and promptly as possible, expect to see any of the following duties and responsibilities.
1. Creating and signing off SoW
2. Leading project planning
3. Managing project schedule/cost and adapt work as required
4. Managing relationships with customers and stakeholders
5. Overseeing all incoming and outgoing project documentation
6. Designing risk mitigation plan
7. Host weekly meeting with a customer and manage issues and action items
8. Conducting project review and creating detailed reports for executive staff
Education and Work Experience Requirements:
1. BS/MS degree or above (from US or EU graduate school)
2. 10+ years working experience in ASIC/SoC design
3. Proven working experience in project management
4. Excellent customer-facing and internal communication skills
5. Excellent written and verbal communication skills
6. Solid organizational skills including attention to detail and multitasking skills
7. Project Management Professional (PMP) / PRINCE II certification is a plus
8. Leadership and Conflict resolution skills
9. Big-picture thinking and vision
10. Attention to detail
If you are interested in this job position, please send your resume to:
Apply for job
To view the job application please visit www.alchip.com.
Share this post via:
---