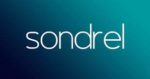 Sondrel
What you will be doing
Managing multiple projects at a time
Ensuring the delivery of projects are within budget and timeline
Creating, revising and delivering project work plans as appropriate to meet changing project needs and requirements
Managing day-to-day operational aspects of the project including agreeing objectives while representing the client's and organisations interests
Providing advice on the management of the project using IT systems to keep track of engineers and project progress while assigning responsibilities
Carrying out risk assessments making sure project aims and quality standards are met
Working closely with relevant stakeholders to ensure effective and efficient implementation including the submission of project status reports
Mentoring junior members of the team and leading project teams
What you will bring
Essential
Bachelor's degree in a related subject, or Masters /PhD in a related subject.
A proven capability as a problem solver with an ability to work individually or as part of a team
The ability to evaluate issues and define solutions and provide advice and guidance to less experienced team members
The ability to strongly influence without direct line management authority
Excellent client-facing, internal communication and conflict management skills
Familiarity with the interpretation of commercial contracts
Strong working knowledge of Microsoft Office
Desirable
Project management qualification – PMP / PRINCE II certification is a plus.
SAFe, Disciplined Agile Framework, Six-sigma, Scrum
Proven working experience in project management in the IC design sector
Strong working knowledge of Jira, MS Planner
Hands on experience in SoC design (any or all disciplines from architecture through to packaging)
Who you are
An excellent leader with great communication, organisation and time management skills
A strong problem solver who is able to embrace new challenges and work under pressure
Have excellent attention to detail and ability to respond to changing priorities quickly
You are self-motivated and proactive in your approach
Passionate about all things technology and digital design
You're able to work under own initiative as well as in a collaborative team
Where you will work
We have offices in both Theale and Bristol. Our Headquarters is based in Theale where you will be located around plenty of country pubs in the area, golf courses, fishing lakes, good cycle and walking routes. Our Bristol office is modern, open plan complex located by the intersection of the M4 and M5.
https://www.sondrel.com/careers/where-were-hiring/bristol-uk
https://www.sondrel.com/careers/where-were-hiring/theale-uk
Why Sondrel
At Sondrel we are encouraged to think differently, take on innovate and challenging projects and we're trusted to make independent decisions to progress our own careers in the way that we want. We pride ourselves on being specialists in what we do, collaborative in our approach and we're hugely passionate about driving the technology for SoC design.
We have teams across the globe which means there is opportunity for both domestic and international travel and the chance to network with some of the most highly skilled and knowledgeable engineers in the industry. Sondrel allows you to enjoy your work by having an autonomous environment built on trust, dependability and integrity as well as having a hybrid work environment catered to individual needs.
As we continue to grow, we are looking for bright individuals who are proactive in what they do, enjoy a challenge and have a desire for continuous learning experiences because, at Sondrel, no two days are ever the same.
What you get
Competitive salary
Discretionary Annual Bonus
Company Pension Scheme
25 days paid annual holiday + Public Holidays
Flexible working arrangements
Online training platform
Eye tests
International travel opportunities
Inclusion
Sondrel are proud to be an equal opportunities employer. We recruit people from varied backgrounds because it makes our team stronger, and we provide an inclusive workplace because growing in partnership is what makes our team great. We do our best to provide fair opportunities to everyone and we want to hear what you need to grow with us.
Share this post via:
---