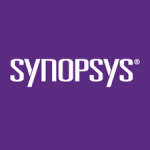 Job Description and Requirements
The Synopsys Program Manager coordinates IP development for key programs and successfully executes the programs against established commitments.  Acts as the focal point of contact and a coordinator and manages all external and internal communications to cross-functional teams spanning geographical and organizational boundaries. Plans and directs schedules; identifies and escalates issues; drives problems to resolution; and identifies and manages risk. Programs may include new development or porting of different IPs to different process technology nodes. The position requires technical understanding of analog and digital design flows and methodologies, IC manufacturing process, and process technologies. Experience with embedded memory and standard cell design is a plus.
The program manager must have a strong background and proven track record in project management. The candidate must be able to organize interdepartmental activities ensuring completion of the project/program on schedule and with high quality. The individual must be able to manage multiple projects at the same time, recognize and mitigate risks, and work proactively on contingency plans. The candidate must be process-oriented with emphasis on clear and documented communication.
Position Requirements
BS with 12+ years of relevant experience.
Candidate must have a strong background and proven track record in program management in analog/digital design.
Understanding IC manufacturing, process technology, design flow and sign off process is a must.
Having experience in, dealing with, and communicating at different levels of the organization is also key to this position.
Exceptional verbal/written communication, leadership, interpersonal, and teamwork skills are required to succeed in this role.
Demonstrated ability to work independently and to create and meet schedules would be preferred.
Candidate should possess excellent working knowledge of Microsoft Project, Power Point, and Excel
Share this post via:
---