Professional Services Consultant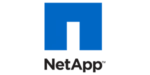 Website NetApp
Job Summary
Listed as one of the best places to work, NetApp has an exciting opportunity for you to join an elite technologists team. Our team is incredibly passionate about customer experience and understands the value of strong relationships both internally and externally.
As a Professional Services Consultant, you will be directly engaged with and supporting multiple NetApp customers by deploying, implementing, and integrating various technical architectures that deliver the highest value of our NetApp solutions within the customer's operational environment. In this role, you will be expected to position, deliver, and implement various NetApp solutions and other advanced consulting services within diverse customer environments. You will work closely with the sales team to present solutions to the customer's unique requirements in addition to working with other services personnel in deploying solutions within operational production customer environments. This position requires a dynamic, hard-working and ambitious individual, with good verbal and written communication skills. Consulting experience with strong customer interaction skills is a must.
Job Requirements
Experienced technology consultant with significant level of hands-on field experience.
Deploy post-sales On-prem, Hybrid and Cloud storage solutions. Coordinate with senior customer representatives and Sales teams. Solid foundation with NetApp, IT infrastructure, applications, and Cloud services, providing the ability to quickly become a Subject Matter Expert.
To be successful in this role, you would need to have the following: 
Experienced in NetApp Storage Deploying and administering NetApp Storage – CDOT and 7-Mode, Troubleshooting Performance Issues, performing firmware and operating system upgrades, using storage management tools – OnCommand Unified Manager/ Performance Manager/ Cloud Insight, Managing backup integration with NetApp technologies.
Proficient understanding of NetApp Storage concepts, related management tools and related Storage technologies (Snapshots, controller failover, provisioning, deduplication, cloning, SnapMirror, Metro Cluster, Fabric Pool) including monitoring and troubleshooting, administration, replication technologies, security hardening and performance tuning.
Experience in other NetApp storage technologies like Storage grid, E-Series, SolidFire would be highly regarded
Experience with automation tools such as NetApp Workflow Automation.
Experience in writing basic PowerShell/Python scripts would be beneficial.
A thorough understanding of other components in the infrastructure stack – compute, virtualization and networks: (NetApp/Cisco Flex pod architecture, Cisco UCS platform, VMWare vSphere, Microsoft Operating Systems and Applications, Commvault).
Strong understanding of Storage protocols and technologies (CIFS, NFS, iSCSI, Fibre Channel switching and networks).
Working knowledge of monitoring platforms, WANs, SANs, backup and disaster recovery platforms.
Experience in Cisco / Brocade Director Class SAN Switch.
Strong customer communication and documentation skills.
Built and maintain strong relationships with internal and external stakeholders.
Infrastructure design, build, deployment and disaster recovery planning.
Positive, proactive, team-orientated attitude with a flexible and innovative approach to work.
Capable of training customers in ad-hoc knowledge transfer as well as organized demonstrations or our methodologies
Able to lead and delegate different functions within a project to ensure customer success.
Education
Typically requires a minimum of 10 years of related experience with a bachelor's degree, and preferably 12-14 years; or 8-10 years and a master's degree; or a PhD with relevant professional experience; or equivalent combination of professional education/training and applicable work experience.
Share this post via:
---