Professional Services Consultant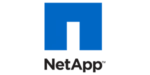 Website NetApp
About NetApp
We're forward-thinking technology people with heart. We make our own rules, drive our own opportunities, and try to approach every challenge with fresh eyes. Of course, we can't do it alone. We know when to ask for help, collaborate with others, and partner with smart people. We embrace diversity and openness because it's in our DNA. We push limits and reward great ideas. What is your great idea?
"At NetApp, we fully embrace and advance a diverse, inclusive global workforce with a culture of belonging that leverages the backgrounds and perspectives of all employees, customers, partners, and communities to foster a higher performing organization." -George Kurian, CEO
Senior level Professional Services Consultant opportunity for industry experts with excellent technology and consulting skills, possessing extensive professional end customer consulting experience! In this position you'll have the opportunity to:
Lead and deploy highly complex post-sales solutions including Cloud, NTAP HW/SW, installations, and integrations
Coordinate and communicate with VPs and senior staff members
Onsite and remote subject matter expert (SME) with NetApp, IT infrastructure, applications, and Cloud services
Understand and translate customer business requirements into technical solutions
Provide detailed project planning, design, implementation, and final "As-Built" documentation
Design and architect company marketed solution sets and other custom consulting
Follow appropriate escalation guidelines, as required, during customer engagement
*** This is a remote opportunity for individuals residing anywhere in the US. Approximately 10%-20% travel is possible, when needed.
Possession of any one of the following Technical Certifications for each listed technology:
o    NetApp (NCDA, NCIE)
o    VMware (VCP, VCAP. VCDX)
o    Cisco (CCNA, CCNP, CCIE)
o    Hyperscaler Certifications- AWS, Azure, and/or GCP
Experience in at least two technical towers (Storage, Servers, Networks, Applications, Middleware, etc.)
Experience with SAN, NAS, or DAS storage infrastructures required and specific experience with NetApp products is a plus
Experience with virtualized server environments such as VMWare, Citrix and/or Microsoft is also a plus.
Function as "Technical Lead" and mentor on teams deploying large, complex, and strategic projects
Broad and detailed exposure and understanding of a variety of technologies/concepts in a distributed environment.
Use professional concepts to contribute to development of company concepts and principles and to achieve objectives in creative and effective ways.
Contribute to the development of innovative principles and ideas.
Work on extremely complex problems where analysis of situations or data requires an evaluation of intangible variables.
Exercise independent judgment in developing methods, techniques and evaluation criteria for obtaining results.
Established as an expert in a particular technical function.
Plan, design, develop, and implement processes.
Plan and lead multiple projects, at times offering guidance to less senior level peers.
Use knowledge, creativity, and company practices and priorities to obtain solutions to complex problems.
Typically requires a Bachelor's Degree in Computer Science, Engineering, Information Technology, or similar applicable field, and a minimum of 12-15 years applicable technical experience; or commensurate combination of education/certifications/training and years of experience.
Cloud SME with a minimum of 1-2 Hyperscaler Certifications strongly preferred
Expertise in NetApp technologies strongly preferred
Share this post via:
---