Products & Solutions Development Team Leader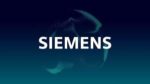 Website Siemens EDA
Siemens founded the new business unit Siemens Advanta (formerly known as Siemens IoT Services) on April 1, 2019 with its headquarter in Munich, Germany. It has been crafted to unlock the digital future of its clients by offering end-to-end support on their outstanding digitalization journey. Siemens Advanta is a strategic advisor and a trusted implementation partner in digital transformation and industrial IoT with a global network of more than 8000 employees in 10 countries and 21 offices. Highly skilled and authoritative specialists offer services which range from consulting to craft & prototyping to solution & implementation and operation – everything out of one hand!
What part will you play?
• You will lead a software product development team developing cutting edge software.
• Understand the technical landscape and contribute to delivery in terms of architectural inputs, selection of technical approach and technologies, high level and detailed design reviews.
• Contribute to build vs buy decisions, and effort and timeline estimates.
• Overall offshore management, Single point of contact for project related activities including hiring, competency management, identifying risk, mitigate risk will be part of your day to day job.
• Directly managing highly experienced expert project leads and architects, their development and mentoring will be your key responsibility.
• You will create and sustain a working environment which is open, fun and engaging enough to retain and attract talent.
• Overall responsibility for project execution within the assigned budget.
• Monitor and control the progress of project-milestones as per plan and discuss with partner, if necessary, for needed change.
• Establish communication mechanism (ex: project reporting)
• Coordinate project staffing and billing (timesheets, PO follow up)
• Ensure that partner issues and queries are tracked to closure
• Ensure that Quality process is defined and followed
• Provide functional assistance during all project processes.
• Participate in joint reviews with partner
• Liaise with partner and obtain feedback on project completion.
• With Quality Manager analyze defect data to identify areas in which project standards/procedures need to be amended or reinforced
• Performance review of the team.
Use your skills to move the world forward!
• You have a Bachelor's/Master's degree in Business Informatics, Computer Science or equivalent with 12+ years of experience.
• Exposure to Energy and Utilities domain, with special preference for exposure to Meter Data Management
• Capable of leading medium to large size teams developing large enterprise software in an agile environment.
• Passion for people development, mentoring and coaching.
• Proven track record of managing multiple internal and external experts and business partners.
Make your mark in our exciting world at Siemens.
This role is based in Bangalore, where you'll get the chance to work with teams impacting entire cities, countries – and the shape of things to come. We're Siemens. A collection of over 379,000 minds building the future, one day at a time in over 200 countries. We're dedicated to equality, and we encourage applications that reflect the diversity of the communities we work in. All employment decisions at Siemens are based on qualifications, merit and business need. Bring your curiosity and imagination and help us shape tomorrow.
Find out more about Siemens careers at: www.siemens.com/careers
Share this post via:
---