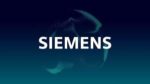 Job Description
Product Test Engineer
Location: Troy, MI
Position Overview:
Siemens Simulation & Test Solutions is looking for a Project/Product Test Engineer in the areas of Graphical Pre-Processing of Finite Element Analysis which is built on leveraging modern C++ techniques to produce fast and efficient solutions. This position entails testing and deploying production application Simcenter 3D.
Main objective is to Test new features in Simcenter 3D Pre-Processing, Siemens' flagship CAE software program.
Knowledge and understanding of Quality and Testing concepts (Autotest and Unit Test framework)
You will be a part of an Agile team of 6 member using Scrum methodology
   Responsibilities:
Learn the Agile Scrum process, values & actively participate as member of a Scrum team
Create, design new Epic/Capability test plans to meet acceptance criteria and satisfy stakeholders
Design test cases listed in the Epic test plan.
Conduct testing of projects and sign-off on time
Perform system level testing during Product Validation
Develop knowledge and become technical expert for one or more Simulation Modules.
Design and implement new training courses and tutorials for
fellow testers and assist in generating technical documentation.
Ensure that Code Coverage Analysis techniques are used to validate complete functionality.
Improve test specifications by analyzing the root causes of technical
issues and develop testing solutions for those root causes.
Create and apply new approaches as necessary to improve the productivity and efficiency of testing.
Work with stakeholder to acquire industrial data for testing purposes.
Cross train Scrum team members in testing concepts and techniques
Work collaboratively with Scrum team members to deliver product increments in Sprints and capabilities in a release which adheres to team and organizational Definition of Done.
   Required Knowledge/Skills, Education and Experience:
Minimum Bachelor's degree in Mechanics, Aerospace, or Computer Engineering with 1+ years of experience
Simulation software experience of 1 year
Knowledge of Finite Element Analysis theory or Boundary Element Analysis theory required
Moderate level of experience using MS Windows required
Ability to solve complex issues using analytical skills
Ability to balance simultaneously product testing work with sprint testing work
Ability to communicate complex technical concepts clearly and effectively
Good written and verbal skills
Preferred Knowledge/Skills, Education and Experience:
2+ years' experience working in an engineering position
Experience of testing an engineering software is a plus
Experience of using NX/Simcenter 3D products is a plus
Experience of using Finite Element solvers or Boundary Element solvers
Experience of using LMS Virtual Lab Acoustics is a plus
Experience of using Nastran/SAMCEF solver is a plus
Moderate level of experience using Linux is a plus
Organization: Digital Industries
Company: Siemens Industry, Inc.
Experience Level: Experienced Professional
Job Type: Full-time
Share this post via:
---