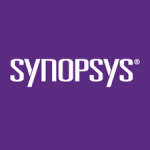 Website Synopsys
Product Marketing Manager
The Product Marketing Manager is responsible for defining and executing business plans, marketing strategy and go-to-market plans for the circuit simulation product line. Assimilates customer requirements, technology trends and competitive intelligence to define product roadmaps. Develops innovative business models and creative marketing programs to grow business and market share.
Listens to customers to understand requirements, market shifts and future design trends

Makes a business case for future development and negotiates product line priorities and roadmap

Creates value through packaging, pricing and product life cycle management

Creates demand through campaigns, collateral and events

Trains, motivates and guides the sales force to grow analog and mixed-signal business

Develops and tracks the sales pipeline to meet the financial plan

Recognized as an expert in field internally and externally and serves as a role model for the organization.
Preferred Experience:
12+ years of related experience and a minimum of a BS degree in EE

Relevant experience in a product marketing role in EDA or Semiconductor industries.

Design experience and understanding of analog circuit design methodologies.

An innovative energetic leader capable of negotiation and management by influence

Proven ability to work in a matrix environment

A track record of successfully launching, managing, and growing products.

Exceptional communication and public speaking skills.