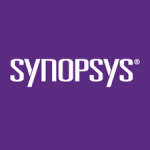 Website Synopsys
Job Description and Requirements
At Synopsys, we're at the heart of the innovations that change the way we work and play. Self-driving cars. Artificial Intelligence. The cloud. 5G. The Internet of Things. These breakthroughs are ushering in the Era of Smart Everything. And we're powering it all with the world's most advanced technologies for chip design and software security. If you share our passion for innovation, we want to meet you.
Our Silicon Design & Verification business is all about building high-performance silicon chips—faster. We're the world's leading provider of solutions for designing and verifying advanced silicon chips. And we design the next-generation processes and models needed to manufacture those chips. We enable our customers to optimize chips for power, cost, and performance—eliminating months off their project schedules.
Product Marketing Manager
We're looking for a Product Marketing Manager to join the team.
Does this sound like a good role for you?
The Product Marketing Manager is responsible for product marketing of the Synopsys verification software solution with a focus on low power, static and formal verification in VC LP, VC SpyGlass and VC Formal product lines.
Responsibilities and Duties: 
To accomplish this goal, the candidate will work closely with the field organization, R&D, key customers and strategic partners to drive product growth. The candidate will execute the product strategy to meet the financial objectives through the development of marketing plans, internal and external collateral, sales channel training, demand creation, participation at industry events and business development activities. The candidate is also responsible for the roll out for new products through TAM/SAM analysis, pricing/packaging strategies, product positioning and roadmap.
Key Qualifications:
Energetic, results-driven individual

MS EE (preferred) with 4+ years relevant experience or BS EE with 6+ years relevant experience. MBA is a plus

Previous product marketing, technical marketing or applications engineering experience, preferably in ASIC or system on a chip (SoC) design

Familiarity with RTL design and hardware description languages (VHDL, Verilog, or SystemVerilog)

Familiarity with design verification concepts including simulation, emulation, low power verification/UPF, power analysis/exploration and formal verification

Excellent oral/public speaking and written communication skills

Ability to take highly complex content and create crisp, concise messaging and presentations

Proven ability to work in a matrix environment with strong organizational and program management skills

Experience in successfully launching, managing and growing products

Ability to develop and manage relationships with key customers and strategic partners

Experience in the EDA or semiconductor industry is required

Inclusion and Diversity are important to us. Synopsys considers all applicants for employment without regard to race, color, religion, national origin, gender, sexual orientation, gender identity, age, military veteran status, or disability.