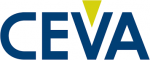 Description
CEVA is the leading IP licensor of wireless connectivity and smart sensing technologies.
Within the Wireless IoT Business Unit, CEVA is offering you a Product Manager position for the Wi-Fi and Bluetooth product lines.
If you are a visionist, technology savvy and wish to make an impact on engineering and business, then you have a place with us!
In this unique opportunity, the key responsibilities are:
 Define product roadmap and value proposition
Prioritizing product features and capabilities
Works closely with engineering, sales, marketing, and support to meet business targets and ensure customer satisfaction
Participate in technical presales and post-sale customer interaction
Develops the business case for new products and improvements to existing products to ensure revenue growth
Write Product Requirements Document (PRD)
Aligning stakeholders around the vision of the product
Requirements
Engineering Degree in computer Sciences or other relevant engineering degree
Proven experience in IC industry
Technical background with Wireless Communication, especially Wi-Fi and Bluetooth.
Strategic out of the box thinker, with multidisciplinary view.
Good communication skills, customer oriented and a team player
Flexibility and dynamic thinking
Technical document writing
Communication standards knowledge is a plus: 802.11a/b/g/n/ac/ax/be, WFA, Bluetooth SIG, 802.15.4, UWB, 3GPP etc.
Good organization and prioritization skills.
Both French and English languages have to be fluent
Experience: 10+ years, with 3+ years in product development or similar roles
Fully authorized to work in France, especially in the Alpes-Maritimes
Share this post via:
---