Product Engineer (Electromagnetic Simulation)
Full Time
Applications have closed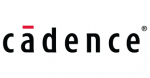 Cadence is seeking candidates to fill open positions in the EMX Product Engineering team as more customers utilize EMX's world-class capabilities to design and develop their new products.
Cadence is a pivotal leader in electronic design, building upon more than 30 years of computational software expertise. The company applies its underlying Intelligent System Design strategy to deliver software, hardware and IP that turn design concepts into reality.
Cadence customers are the world's most innovative companies, delivering extraordinary electronic products from chips to boards to systems for the most dynamic market applications including consumer, hyperscale computing, 5G communications, automotive, aerospace industrial and health.
Job Overview:
As a Product Engineer for EMX, you will be responsible for bridging between customers, the Field Applications team, the Global Support team and the EMX R&D team to capture new electromagnetic tool requirement and capability requests, whose realization will drive the development of Cadence's next generation of chip, package and system design solutions. EMX Product Engineers manage customer evaluations, key customer engagements and beta release programs, author supporting documentation and track and resolve customer issues. Some travel may be required.
Job Responsibilities:
Manage customer evaluations, key customer engagements and beta release programs, as well as track and resolve customer issues in cooperation with local/international Field Applications team members
Capture new electromagnetic tool requirement, enhancement and capability requests from customers, assisting to develop and prioritize these in cooperation with the R&D team
Debug tool issues and provide work-arounds to customers
Perform detailed product testing of new and enhanced features and capabilities of EMX in preparation for release to customers
Author documentation and work with Technical Publications to ensure its inclusion into correct and easy to understand documents.
Job Qualifications:
BSEE plus 5+ years or MSEE plus 3+ years of relevant industry experience
Experience with IC, RFIC or MMIC design or a solid understanding of electromagnetics theory or computational EM
Experience with electromagnetic (EM) analysis tools and flows
Experience with various foundry Process Design Kits (PDKs)
Experience with high-speed or RF chip, package and PCB simulations
Experience with Cadence Virtuoso Schematic and Layout, ADE and Spectre/SpectreRF
Experience with Linux command line usage and tools such as sed and awk
Experience in automating tasks using shell/Perl/Python scripting
Experience with SKILL and SKILL++ programming
Excellent oral and written communication, collaboration and customer interaction skills
A details-driven approach to solve technical problems
Job Location:
Cadence has multiple office locations within the US (and worldwide). However, for this particular position, we are open to qualified candidates located anywhere in the US (remote).
Share this post via:
---