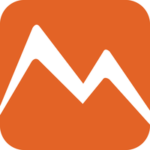 Website Moortec
Reporting to: Application Engineering Manager
Based: Plymouth, Bristol UK or Gdansk Poland
About The Role:
The product engineer being familiar with characterising a full custom IP development for the ASIC semiconductor market. As an Product Engineer, whilst being part of the AE team will support our global engineering teams. The role will report directly into the group Application Engineering Manager and will be responsible for managing IP test-chip, creating test-plan and test-programmes, managing test-lab equipment and ensuring that equipment are calibrated & functional, executing IP characterisation and preparing silicon test-report as customer-facing documentation.
Responsibilities and Duties
• Supporting all stakeholders with an in depth technical knowledge of the full range of products and services supplied.
• Deep understanding the IP suite and application by customers.
• Develop strategy for IP testing and characterisation.
• Support in defining unified platform for all IP test-chip testing environment and equipment.
• Familiar with common scripting languages and the ability to automate processes.
• Understanding of measurement system analysis (MSA) and using the right tools to analyse sources of measurement error.
• Understanding of process capability, limitations and its importance.
• Analyse test data and generate technical report for internal and customer access.
• Support customers with their own characterisation plans.
• Proactively identify, suggest and contribute to the development and improvement of customer support process in terms of test-chip characterisation and IP deliverables.
• Working flexibly and to the needs of the business.
Continuous Professional Development:
• Keep up to date with latest company and customer expectations and provide feedback to all the teams
within Moortec.
• To ensure you maintain the highest level of competency for the role employed and where practicable
to help develop participate and support you own self development with the full support of the Moortec Teams.
Essential Qualifications, Skills and Experience:
• Degree or equivalent in Electronic Engineering or related field.
• 5 + years experience in analogue/mixed signal silicon design.
• Good working knowledge of JMP software is desirable.
• Good knowledge of testing equipment, preferably National Instrumentation tools.
• Strong semiconductor physics knowledge.
• Must have good Linux scripting skills.
• A track record of working within a time sensitive commercial environment.
• The role requires the utmost diligence and exceptional attention to detail.
Salary & Benefits:
• Competitive salary
• Supportive career development
• Flexible working
• Company events
• Regular pay reviews
• Company bonus scheme
• 28 days holiday + bank holidays (UK)
• Company pension scheme
• Life assurance cover
• HealthShield cash plan (UK)
• Gym Membership (UK)
• Access to company share scheme
Apply for job
To view the job application please visit moortec.com.