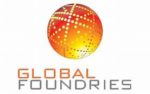 Website GlobalFoundries
Responsible for inline defect characterization and controls which enable excursion minimization and driving continuous improvement in inline defects for Fab production.
About GlobalFoundries:
GlobalFoundries is a leading full-service semiconductor foundry providing a unique combination of design, development, and fabrication services to some of the world's most inspired technology companies. With a global manufacturing footprint spanning three continents, GlobalFoundries makes possible the technologies and systems that transform industries and give customers the power to shape their markets. For more information, visit www.gf.com.
Summary of Role:
GlobalFoundries Fab 8 is seeking a highly skilled and motivated Engineer to become part of our state of the art 300mm factory. This position is responsible to support inline defect control to limit the impact of defect issues on production wafers.
Essential Responsibilities include:
Ownership of Out of Control (OOC)/Excursion events- From Detection, Analysis, Root cause, Tool/Process inhibit and product disposition
Drive to reduce defect OOC/excursion related events from different modules.
Implementing BKMs for continues improvement of quality of root cause analysis and speed of reaction to reduce fab excursion impact
Assessing impacted product for scrap, downgrade and material disposition from excursions/OOC events
Maintenance and Improvement of OOC detection systems from SPC charts, Signal Detection System, etc
Help establish trouble shooting guides (TSG's) for defects.  Communicating with Defect Yield Enhancement layer owners and creating TSG for appropriate reaction to OOC events
Communication and following up with Process Modules to find root cause of OOC events, Tool/Chamber inhibit/release criteria and after maintenance checks on product
Help establish and execute specific department plans and strategies to support the fab to achieve manufacturing KPIs. These include cycle time, line yield, OEE (overall equipment efficiency)
Participate in a "Continuous Improvement" program and follow "Lean Manufacturing" practices in the department to improve productivity and cost effectiveness
Support Fab8's efforts in building a world class organization, achieving manufacturing excellence and establishing a team based collaborative culture.
Other Responsibilities:
Perform all activities in a safe and responsible manner and support all Environmental, Health, Safety & Security requirements and programs.
Required Qualifications:
Bachelor or M.S. Degree in Electrical Engineering, Materials Science, Solid State Physics or other relevant engineering physical science discipline is required
Required to work in a clean-room environment to supervise, execute or oversee activities
Ability to work in night shift system including weekend coverage.
Language Fluency – Fluent in English Language – written & verbal
Ability to relocate to Malta, NY
Share this post via:
---