Principal Technician – Integration Engineering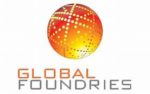 Website GlobalFoundries
About GlobalFoundries:
GlobalFoundries is a leading full-service semiconductor foundry providing a unique combination of design, development, and fabrication services to some of the world's most inspired technology companies. With a global manufacturing footprint spanning three continents, GlobalFoundries makes possible the technologies and systems that transform industries and give customers the power to shape their markets. GlobalFoundries is owned by Mubadala Investment Company. For more information, visit www.gf.com.
Summary of Role:
GlobalFoundries Fab 8 is seeking highly skilled and motivated technicians to become part of our state-of-the-art 300mm factory in Malta, New York. These positions will be required to perform process integration technician tasks in support of a Fab8 Process Integration team. These technicians will have skills in performing tasks such as supporting wafer movement and processing of experimental, product prototyping and other Si running in the Fab under the control of the Process Integration teams, pulling wafers from the line for physical and electrical characterization and analyses working with the appropriate lab personnel, doing routine data analysis, supporting the creation and execution of experimental split lots and other related tasks.
These positions are an hourly role on a compressed work shift: 12 hours day, 3 days working/4 days off; 4 days working/3 days off.   This position may require performance of duties in the cleanroom (fab).  Individuals must be willing to work any shift as well as support overtime needs. GlobalFoundries is a 24/7 manufacturing facility providing support across all shifts, and at times, may be required to rotate shifts.    
Essential Responsibilities include:
Supporting Process Integration engineers with a wide variety of tasks including:

Performing routine electrical data analyses under the guidance of the process integration engineering staff using established data analysis procedures and software

Performing various tasks within the Fab8 cleanroom including working with module engineers and technicians to accurately and quickly execute split-lot experiments

Writing and execution of experimental lot requests and then work with the factory system technicians to ensure these requests are created and implemented correctly

Assisting Process Integration engineering staff and management with the preparation of daily status reports and experimental reports using web-based reporting tools.

Interacting with fab shift supervisors, fab engineers & managers, and module, integration, yield and product engineering members on carrying out critical integration-defined priorities in support of customer prototype product lots, technology and product qualification lots and other customer-critical wafer deliverables.

Identifying and addressing potential areas for improvement and optimize tool availability, cycle time, utilization and cost

Completing all required reporting and documentation

Actively participating in continuous improvement processes and the Emergency Response Team

Training new team members as requested
Other Responsibilities:
Perform all activities in a safe and responsible manner and support all Environmental, Health, Safety & Security requirements and programs.
Required Qualifications:
Education – High School Diploma, GED, or equivalent

Experience – at least 4 years of experience working in a semiconductor manufacturing environment

Fluent in English Language – written & verbal

Able to work in a semiconductor manufacturing cleanroom environment

Demonstrated general technical skills and knowledge of semiconductor fab processing, inspection and metrology equipment

Demonstrated ability to operate computer workstations

Demonstrated ability to follow detailed instructions and procedures to complete tasks and required documentation

Demonstrated work performance in an environment requiring high level of attention to detail and timeliness

Ability to handle multiple tasks simultaneously and prioritize activities.

Ability to work well in a diverse, global team as a strong team player
Preferred Qualifications:
2 Year Technical/Associates Degree in Science, Math, Engineering, Semiconductor Manufacturing or a related discipline or equivalent military training / industry prior experience

6+ years direct experience working in a semiconductor manufacturing environment.

Detailed semiconductor process knowledge in one or more areas including Thin Films, Etch, Photolithography, Diffusion, Cleans, CMP, electrical test, analytical techniques is a plus.

Design-of-experiments (DOE), statistical process control (SPC) methodologies.

Knowledge of Lean, Kaizen or other productivity improvement or problem-solving methodologies

Knowledge of SiView SM, SM+, ECM and any route related activities.
Share this post via:
---