Principal Solutions Engineer – RTL Design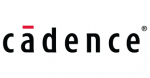 Cadence Solutions (North America) team is looking for an experienced RTL designer to contribute to architecture and design for next generation SoCs targeting Hyper-Scalar, Automotive, IoT and Mil-Aero markets. Please note; US Citizenship or Green Card required. Position presents a learning and growth opportunity for candidate to develop into an architect (System) in the future.
Responsibilities:
This Role is primarily targeted for the skills related to CDC/RDC expertise from an RTL design team perspective,
Candidate should have expertise in CDC/RDC cleanup and design closure w.r.t CDC/RDC for at least couple of SOCs
In addition to the above, Candidate will have following responsibilities based on each project
CPU IP selection/configuration/integration for ARM and/or RISCV CPU and System IP
Design IP selection/configuration/integration for Memory and/or Interface IP (PCIe, Ethernet, USB and other)
Digital design and IP creation/ownership from High Level Arch Specification
Create detailed Micro-architecture specification, work closely with the architect
Understanding of performance measurement and refinement. Ability to work with verification/validation team to create performance verification plan
RTL development
Support Verification teams. Support test bench development, review verification and vPlans. Provide timely specification clarifications and debug support
Physical design deliverables. Create functional timing constraints, synthesize RTL to ensure power and area targets are met and constraints are correct
Plan development schedule in detail and track deliverables to ensure timely IP delivery to all consumers
Work with multi-disciplinary teams to ensure design block/IP success for all target specifications in Silicon
Qualifications: 
BS/MS Electrical Engineering with 6+ years of Front End design and/or verification.
Experience in Synthesis, LEC and CDC/RDC tools preferred
Good experience in IP creation and/or SoC and IP (CPU, Memory, Interface) integration
Expert in RTL design (Verilog), simulators debuggers
Experience in C/C++ and/or Python (or scripting language). Experience in driving results in multi-disciplinary organization
Desirable:
US Citizenship or Green Card
A Self-motivated person with good communication and design management skills
Experience with Cadence front end toolset
The annual salary range for San Jose, CA is $ 119,000 to $221,000. You may also be eligible to receive incentive compensation: bonus, equity, and benefits. Sales positions generally offer a competitive On Target Earnings (OTE) incentive compensation structure. Please note that the salary range is a guideline and compensation may vary based on factors such as qualifications, skill level, competencies and work location. Our benefits programs include: paid vacation and paid holidays, 401(k) plan with employer match, employee stock purchase plan, a variety of medical, dental and vision plan options, and more.
Share this post via:
---