Principal Software Engineer (Computational Fluid Dynamics)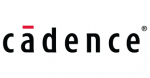 Develop advanced functionalities for Cadence's industry-leading CFD (Computational Fluid Dynamics) software suite. Responsibility includes maintaining and enhancing Cadence Fidelity CFD solver, for automotive and turbomachinery applications.
Position Requirements:
MS or PhD in ME/AE or related major.
Strong knowledge based on CFD domain, such as, finite volume method and/or finite element method, pressure-based and/or density-based solver, multi-physics models (thermal, multi-phase, etc.).
Industry experience on developing CFD tools is preferred.
Good experiences on high-performance computation, such as, GPU, multi-process/thread, etc.
Strong numerical analysis techniques for fluids, especially on unstructured mesh.
Strong programming skills in C or C++, familiarity with object-oriented programming methods.
Share this post via:
---