Principal Software Engineer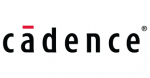 You will be a member of a small, highly motivated team that designs, develops, and debugs high-complexity software programs. You will work with a worldwide software R&D team responsible for Design Review, the semiconductor industry's best product for high-speed design and mask data viewing.
Skills and Competencies Required
Proficiency in C/C++ on Unix/Linux platforms, with solid knowledge and experience of data structures and algorithms in dealing with large amounts of data and complexities.
Familiarity with Graphical User Interface (GUI) development, parsers, pipes/sockets, and Application Program Interface (API).
Familiarity with software configuration management, quality analysis, and coverage tools in a software development cycle.
Knowledge in scripting like Unix/Linux Shell, Perl, Python, and Tcl.
Team player with a desire to learn in a high-performance culture; Having good communication skills, ability to work independently and solve problems on schedule, with emphasis on quality.
Desired Expertise
Knowledge of semiconductor integrated circuit layout.
Experience in software development in semiconductor design and manufacture.
Experience in software development with Qt, lex, and yacc.
Experience in software development with high-speed graphics applications.
Understanding of semiconductor manufacturing processes.
Knowledge of layout formats like GDSII, OASIS, LEF/DEF, and GL/1, as well as mask pattern formats like MEBES and JEOL.
Share this post via:
---