Principal Product Engineer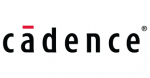 Duties:
Develop next generation tools and flows to address Power Integrity (PI) and Signal Integrity (SI) challenges in Analog and Mixed Signal designs.
Work closely with customers to understand their requirements for Analog and Mixed Signal designs and generate Product Requirement Specifications (PRS) to steer future advancement of the product.
Attend technical review meetings with customers to guide them on how best to utilize Virtuoso and Spectre platforms to meet their designs' reliability needs.
Assist customers and technical field team in solving issues related to transistor level EMIR simulations, run in batch mode or Analog Design Environment.
Develop prototype flows to test newly implemented features.
Develop Go To Market collateral, like demoes and Rapid Adoption Kits (RAKs) as needed, to better market our products.
Work with cross-functional teams (CFT) to achieve alignment and drive implementation of tools and flows as needed.
Collaborate with R&D to ensure that the most critical customer issues are addressed in a timely fashion. Provide workarounds where possible.
Work with Product Marketing to drive overall tool positioning.
To deliver high quality products, partner with the Product Validation (PV) teams to test new features and technologies.
Work with Technical Publications (TechPubs) to highlight new product features and flows.
Qualifications:
Bachelor's degree or a Master's degree in electrical engineering or a related field is required
Minimum of 5-7 years of experience in the industry required
Experience in custom analog/digital and mixed signal designs (e.g ADC, DAC, PLL, SerDes)
Experience with circuit simulation and power and signal integrity (EM/IR) highly desired.
Experience with Virtuoso Platform (e.g VSE, VLS, ADE). Experience with Spectre circuit simulator a bonus.
Familiarity with the SKILL programming language
Experience with other scripting languages like Python, TCL and PERL preferred.
The annual salary range for California is $128,100 to $237,900. You may also be eligible to receive incentive compensation: bonus, equity, and benefits. Sales positions generally offer a competitive On Target Earnings (OTE) incentive compensation structure. Please note that the salary range is a guideline and compensation may vary based on factors such as qualifications, skill level, competencies and work location. Our benefits programs include: paid vacation and paid holidays, 401(k) plan with employer match, employee stock purchase plan, a variety of medical, dental and vision plan options, and more.
Share this post via:
---