Principal Product Engineer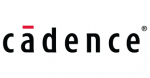 Website Cadence
–  Presales technical support of customer demos and evaluations.
– 售前技术支持,为客户提供IP 产品演示和方案评估。
–  Supporting customers' DDR SOC integration, and system integration questions.
– 支持客户在DDR  SOC 集成以及系统集成时遇到的问题。
–  Technical link between DDR R&D team and Field Application Engineers.
– 协同 DDR 研发团队和AE 团队支持客户现场的问题。
–  Plan, execute and manage key technical evaluations and benchmark with existing and potential customers.
– 为当前和潜在的客户提供关键技术评估和支持。
– Aligned closely with corporate engineering and sales/marketing team on customer requirements improvement.
– 协同公司的研发和销售团队, 优化客户的具体方案需求。
– FPGA design for Lab Serdes protocol testing.
– 参与实验室高速serdes 协议FPGA 设计工作。
Requirements:
– 3~5 years' experience in the IC design company.
– 3 ~5 年的 IC 设计经验
– Familiar with SOC DDR memory interface.
– 熟悉 SOC DDR 存储接口。
– FPGA/Hardware design background.
– 具有FPGA/硬件设计开发经验。
– Design or verification experience in IP or SoC chip level.
– 具有IP/SOC 芯片级的设计或验证经验。
– Familiar with System Verilog/VHDL and HDL simulators.
– 熟悉System Verilog/VHDL and HDL 仿真。
– Verification Methodology like UVM is required.
– 熟悉UVM 验证方法。
– Strong verbal and written communication skills in English.
– 具有较强的英语口语及书写能力。
– Strong teamwork skills with good human relationships.
– 较强的团队合作及沟通能力。
Share this post via:
---